RELIEF THERAPEUTICS Holding AG
RELIEF THERAPEUTICS Holding AG ("Relief") is a biopharmaceutical company focusing on late stage clinical assets that have a history of clinical testing and initial in human use and a strong scientific rationale. Its lead compound, RLF-100, is being investigated in two US Phase IIb/III clinical trials in respiratory deficiency due to COVID-19. These two trials will evaluate the curative and protective effect of RLF-100 on COVID-19-induced lung impairment in both severe (IV) and mild-to-moderate (inhaled) patients.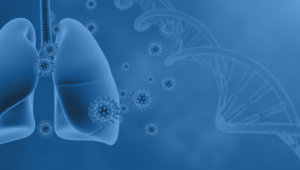 RLF-100 is the first COVID-19 therapeutic to demonstrate the ability to block replication of the SARS-CoV-2 virus in human lung cells and monocytes, while also preventing synthesis of cytokines in the lung. RLF-100 was granted Fast Track Designation and emergency use Investigational New Drug (IND) authorization from the U.S. Food and Drug Administration (FDA) for the treatment of respiratory failure in COVID-19.
---
RELIEF THERAPEUTICS at a glance:
| | |
| --- | --- |
| Field of Activity | Relief advances late-stage clinical programs based on naturally-occurring molecules (peptides or proteins) and is currently focused on developing respiratory disease therapies. |
| Ownership Structure and Financing | RELIEF THERAPEUTICS Holding SA is listed on the SIX Swiss Exchange under the symbol RLF and quoted on the US OTCQB Venture under the symbol RLFTF. The Company is fully financed to successfully complete the two ongoing COVID-19 trials. |
| Partners | Relief has partnered with NeuroRx to manage their US clinical trials with RLF-100 and recently hired Virtuoso Sarl as Clinical Trials Manager to run studies with the compound in Europe. |
| Product | RLF-100 is a synthetically manufactured analog of Vasoactive Intestinal Peptide (VIP) with both anti-inflammatory and immunomodulatory properties. Its predominant biological activity is observed in the lungs. Through its multimodal effects, aviptadil may uniquely target the pathologies caused by the SARS-CoV-2 virus. |
| Selling Point | Ongoing placebo-controlled pivotal trial in 144 severe COVID-19 patients should yield data this fall.  Relief could then file for approval (USA) to launch RLF-100 as quickly as possible. |
| Date of Incorporation | 2016 by three ex-Merck scientists |
---
Contact: