Bildnachweis: Formo.
Formo wants to revolutionise the global dairy products market – with cheese made from animal-free milk proteins. To achieve this, the start-up has inserted gene sequences from cows into yeast cells, which can then produce nature-identical milk proteins from which cheese is ultimately made. This would be a game changer for the global industry. By Urs Moesenfechtel
Formo's rapid development is impressive, one could say "legend-dairy". In 2019, Formo started as "LegenDairy". Less than two years later, they are now a hotly courted company, raising USD 50 million in their latest round of funding. No other European food tech start-up has managed that so far. The financing round was led by EQT Ventures, with Elevat3 Capital and Lowercarbon Capital as co-leads. The round also saw participation from Lionheart Ventures, Happiness Capital, and Albert Wenger. Additionally, existing investors Agronomics, CPT Capital, Good Seed Ventures, Grazia Equity, and M Ventures participated in the round. "Yes, we were the talk of the town all of a sudden. We even had to turn down some potential investors. CVCs of large food chains are also vying for our attention," says Formo co-founder and CSO Dr Britta Winterberg.
Germany the ideal location
"We really want to develop independently of large companies first," adds Raffael Wohlgensinger, co-founder and CEO of Formo. To this end, Formo has chosen bases in Berlin and the small town of Rheinbach near Bonn. "We are extremely satisfied with Germany as a development and production location. We find highly experienced scientific and technical staff here. There is a very vibrant vegan lifestyle here which offers us ideal access to our consumers. The necessary research, development and production infrastructure is first class."
Biotechnology meets traditional craftsmanship
Equipped with so much capital, the main task now is to bring the dairy innovations to market. Ricotta and mozzarella cheese are to be the first, other varieties will quickly follow. Due to complex production processes, cheeses are considered the supreme discipline of dairy production. Although the starting material, milk protein, is no longer of animal origin, the typical taste of a particular cheese will still be traditionally created by the addition of further cultures or special maturing ­processes.
Taking over or applying the brakes?
The company is to grow from 25 to 70 employees within a short time. Business developers, fermentation specialists and molecular biologists are urgently needed. Market entry is planned for 2023 – this requires novel food regulatory approval. This is why Formo will most likely be available first in fast-moving environments like the US and Singapore which are starting to become hubs of innovation. According to Formo, the time is now for European politics to start supporting sustainable innovation like precision fermentation through faster regulatory processes. Due to various food regulations, entry into the German market will not happen until 2024. By 2025, Formo wants to be able to compete with conventional cheese products in terms of price. By 2030, Formo wants to globally replace 10% of European dairy products in terms of volume. "We want to and can grow quickly now. But the European legal situation regarding the approval of novel foods is a big obstacle for us. On the one hand, the EU defines climate and sustainability goals, but does not yet underpin these goals with sufficient enabling structures. This has to change," Wohlgensinger comments on the current situation.
Short profile of Formo
Founded: 2019
Industry: Novel food
Number of employees: 28
Internet: https://formo.bio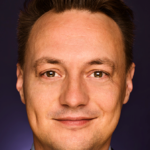 Urs Moesenfechtel, M.A. (geb. 1978) studierte von 1998 bis 2005 Germanistik, Erwachsenenpädagogik und Politikwissenschaften an den Universitäten Köln und Leipzig. Von 2013 bis 2020 war er am Helmholtz-Zentrum für Umweltforschung (UFZ) als Presse- und Öffentlichkeitsreferent für die Themen Naturkapital und Bioökonomie zuständig. 2021 gab er das Buch "Das System Bioökonomie" heraus, das 2022 auch auf Englisch erschien. 2021 übernahm er die Interimskoordination des Deutschen Bioökonomierats. 2021 und 2022 war er Wissenschaftsredakteur für das Deutsche Zentrum für integrative Biodiversitätsforschung (iDiv) Halle-Jena-Leipzig. Seit 2021 ist er als Redakteur für die GoingPublic Media AG - Plattform Life Sciences für die Themenfelder Biotechnologie und Bioökonomie zuständig.