Bildnachweis: Herr Loeffler – stock.adobe.com, André Künzelmann/UFZ.
The effects of humanity continuing to consume as many environmental resources as if it were living on 1.7 planets instead of one are unmistakable by now: numerous climate impacts such as biodiversity loss and extreme weather events, among many others. This must change as soon as possible. The European Union is taking decisive action here.
This year's 'World Overshoot Day' fell on 29 July. It marks the date when humanity's demand for environ­mental resources and services in a given year exceeds what Earth can regenerate in that year. In 2020 this day fell on August 22 – more than three weeks later than 2021. In order to even come close to changing this ongoing bad development and meeting the coming challenges with necessary transformation processes, the way of doing business must change. A transformed economy is not only forced to produce and use in cycles, it needs to give back to the planet more than it takes. The dependence on fossil fuels is only to be overcome by producing renewable biological resources and converting these resources and waste streams into value-added products such as food, feed, organic products and bio­energy.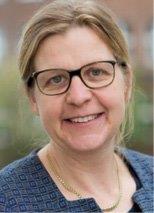 EU plays crucial role in green transition
Whether a global transformation towards sustainability will succeed will be decided not least by efforts that the European Union (EU) will undertake. Its GDP was estimated to be around $15 trillion (nominal) in 2020, representing around a sixth of the global economy. The EU is the third largest economy in the world in nominal terms after the United States and China. It is interconnected with the world like no other association of states and therefore plays an important role in growth, competitiveness and employment worldwide.
Transformation efforts are enormous
The EU's long-term budget for 2021-2027 and the recovery plan NextGenerationEU (NGEU) is worth EUR 1,074.3 billion in total, including the integration of the European Development Fund. Together with the Next Generation EU COVID-19 pandemic recovery instrument of EUR 750 billion, it provides a EUR 1.8 trillion in funding over the coming years. The budget is intended to support the EU's long-term priorities across different policy areas through investments in digital and especially green transition efforts. It is the largest stimulus package ever financed in Europe.
Circular bioeconomy will play a decisive role
In tackling the mammoth task of transformation, the EU relies above all on the concept of circular bioeconomy. Since its introduction as 'The Knowledge-based Bioeconomy (KBBE)' in 2005, the EU's bioeconomy approaches evolved from a research initiative in preparation for the EU's seventh Framework Programme for Research and Technological Development, to a significant economic strategy. More and more states and regions worldwide have already followed this example and adopted corresponding supporting and promoting strategies, action plans, roadmaps, etc.
The latest European Bioeconomy Strategy was published in 2018. Its five goals contribute to the European Green Deal with the overarching aim of making Europe climate-neutral in 2050. The strategy is implemented by means of an action plan. By 2022, the Commission is to present a progress report on this strategy and its action plan.
Another important instrument for transforming the economy towards sustainability is the implementation of the European Commission's (EC's) Action Plan on Sustainable Finance in 2018. It aims to channel private investment into the transition to a climate-neutral, climate-resilient, resource-efficient and fair economy, as a complement to public money. It should also help to manage financial risks stemming from climate change, environmental degradation, and social issues.
The EU's transformation efforts are supported not least by the new circular economy action plan (CEAP) announced in 2020 which is meant to be one of the main building blocks of the European Green Deal. It announces initiatives along the entire life cycle of products. It targets how products are designed, promotes circular economy processes, encourages sustainable consumption, and aims to ensure that waste is prevented and the resources used are kept in the EU economy for as long as possible.
Efforts in the area of research funding are also enormous. Named "Horizon ­Europe", the European Commission funds research and innovation to develop solutions for the sustainable and circular management and use of natural resources. For the period 2021-2022 a total of EUR 14.7 billion in funding is planned. For 2022, seven one- and two-stage calls for proposals will be launched on 13 themes, in particular on circular cities and regions.
Member states are key players in this process
Bioeconomy is considered a pillar of socio-economic development by a growing number of European regions. An analysis of the 2017 Eurostat revealed that the European bioeconomy employs 18.5 million (that means more than 10% of the total workforce) with an estimated turn­over of EUR 2.4 trillion. Approximately 30% of the bioeconomy takes place in bio-based industries such as bio-based chemicals and plastics, pharmaceuticals, paper and paper products, forest-based industries, textiles, biofuels and bioenergy. Based on these Europe-wide strategies, member states developed national strategies (and/or roadmaps) toward circular bioeconomy, which are systematically published on the European Circular Economy Stakeholder Platform (ECESP). This has been created to facilitate civil society consultation, collaboration between national, regional, and sectoral networks, and an exchange of expertise, information, and best practices. For bioeconomy purposes at least 30% of the European Regional Development Fund (ERDF) are invested, supported by 37% of the Cohesion Fund, the two leading European financing measures to support regional growth and development.
The next ten years are crucial
With these measures that are already being implemented, the European Union is unlocking the potential for a sustainable, circular bioeconomy in the European regions and accelerating the transformation within the next ten years. The benchmarks for success are clearly defined: to build an attractive future for the people in Europe, to stay within the 1.5 degree target and to bring the worlds overshoot day back to the end of the year.
ABOUT THE AUTHOR
Prof. Dr-Ing. Daniela Thrän has been chairwoman of the German Bioeconomy Council since December 2020.
Die GoingPublic Redaktion informiert über alle Börsengänge, Being Public, Investor Relations, Tax & Legal, Themen und Trends rund um die Hauptversammlung sowie Technologie – Finanzierung – Investment in den Lebenswissenschaften.