Bildnachweis: peterschreiber.media – stock.adobe.com.
From our interactions with the largest pharmaceutical companies, we understand that the impact of Covid-19 on healthcare is probably one of the smallest across all industries. The vast majority of companies under our coverage that have accepted to share some colour about the situation and the influence on their business are unanimous in saying that so far, it has had minimal if any impact on revenues. By Eric le Berrigaud and Luc Springinsfeld, Bryan Garnier & Co.
If we try to get deeper into the analysis, then it is fair to underline that some are likely to benefit from the situation, including companies that manufacture diagnostic tests for Covid-19. For instance, Roche which is producing reagents at full capacity to feed public and private institutions equipped with its Cobas 6800 and 8800 Systems (about 850 in total are currently installed around the world). Our understanding is that the company is currently able to produce between 3.5 and 4 million tests per month.
Similarly, pharma companies are conducting trials to fully assess the benefit of marketed drugs for various diseases, in the context of Covid-19. Many are produced and made available for free, some might generate some revenues. Lastly, some companies are being funded by public or private groups to work diligently on vaccines or treatments, and although this is unlikely to generate profits it could result in very positive "halo" effects in terms of reputation and image.
Challenging waters für Consumer Healthcare Businesses
In the other direction, to mention a few, our understanding is that it could be more difficult for companies involved in the Consumer Healthcare Business simply because there is much less traffic in pharmacies and stores where these products are sold. Although anti-inflammatory drugs, analgesics and pain killers might be less affected, many other categories are likely to feel an impact. We would expect the vaccines business to be negatively impacted in the short-term, and not only vaccines for travellers, because vaccination can be delayed in many cases by a few months. However, longer-term, the impact could reverse, notably for those making flu vaccines since higher vaccination rates are likely in many geographies on a routine basis. Lastly, in the prescription drug field, we would assume that a hierarchy is likely across the various diseases with a very limited impact on acute care and severe diseases (like stroke, MI, cancer etc…) whereas some impacts could be seen when it comes to the diagnostic or new treatment starts for patients with less serious cases.Manufacturing capabilities are unaffected, with people allowed to go to work and inventories significantenough to absorb any disruption if needed (weeks in the channels, months for key drugs within companies) but at this point, there is no impact on supply and for some drugs, production has even been ramped up as much as possible to meet demand. Even factories in China, France and Italy are running at normal rates, according to the different companies.
Marketing and promotion are significantly affected and companies have all mentioned a massive switch towards more digital use and less physical interactions, which was already a natural trend in the industry, largely underway in Asia in particular and now more globally implemented. Some time will be needed to see whether this has any influence. Once the entire industry moves in this direction, there is unlikely to be a meaningful change in the relative positions of the drugs in their respective markets.
We could imagine however that (i) physicians have even less time than before to spend with sales representatives, whic should be positive for mature products and SoC; (ii) in the same vein, it could be more difficult for a company to promote new drugs. Meanwhile, smaller companies in the biotech field look more vulnerable and although some might fall into the category of beneficiaries of the situation over the longer term, in the short term we might see more complex situations here and hence our decision to focus on them in this report.
A deeper investigation into the sector shows that the two fields where an influence has been noted by companies is:
(i) conduct of clinical trials;
(ii) interactions with regulators
Corona: Clinical Trials affected by the current situation
Firstly, companies have made public statements (Galapagos, Eli Lilly) to say they are stopping recruitment of patients and new study starts. This may of course impact the length of some clinical development programmes by a few weeks or months.
Most of them are saying that ongoing trials are continuing for patients who are already enrolled in the trials but obviously, there is legitimate questions about the quality of the follow-up although most of the trials are structured in such a way that if some data points are missing, there are approved and accepted methodologies per study design to fill the gap by extrapolating the data in-between two or three visits since it is not unusual in trials.
It is fair to anticipate an increased patient drop-out rate however that may require the extension of the recruitment period and an increase in the number of patients to fulfil the statistical analysis. In most cases, we expect the situation to delay the processes by a few months. However, there could be cases where the trials are not fully recruited yet and with some losses to follow-up in chronic diseases with long treatment duration and here the delay could be longer, with potential financing issues.
Interactions with regulators are probably affected too
The second aspect of the business that is potentially impacted by the current situation concerns interactions with the healthcare authorities. Here also, we have heard cases of cancellations of advisory committees for instance which is unlikely to mean a simplified regulatory process but more probably a delay until a new one can be scheduled.The EMA has stated quite clearly on its website that the measures implemented "do not impact EMA's core activities related to the evaluation and supervision of medicines". That said, if only because each approval requires a visit and inspection of the manufacturing site, we cannot see how it will be possible to approve new drugs in the current environment since travel is banned. Filing, acceptance of filing and work on documents are activities that should not suffer too much but the final part of the approval process does not seem able to work at a steady pace. This again should be appreciated on a case by case basis
Complex situation for biotechs – new takeovers are not unlikely
Unsurprisingly, biotech companies have taken a huge hit on the financial markets compared with large cap pharma companies, albeit with significant discrepancies across the sector and performances vs the peak in 2020 of between -25% and -70%.
That said, it is fair to mention that some of the companies had troubles before the Covid-19 outbreak and with no link to the virus, which is just adding to a negative situation in some cases.We have tried to contact all these companies. The feedback we have had has been very mixed in quality and in terms of the extent of answers provided.
That said, we have started out by making some comments on each situation and then attempted to pickthree companies in each of the offensive and defensive categories that could be the winners and those to have among all European biotech companies. But before we do this, we would like to stress and report here what the CFO of J&J stated in a recent interview: "Given the strength of its balance sheet, the current economic environment may even work in the company's favour, allowing it to supplement or accelerate its development portfolio and pipeline". The way we read into this sentence is that J&J might well opportunistically use the situation to undertake BD or M&A activity and especially, to buy biotech companies whose share prices have suffered too negatively from the crisis. He added: "As this lingers on, that may be a good opportunity for us to strike deals that were maybe at an impasse, where now maybe there's less of an impasse because there's a need on the seller side".
In other words, it is difficult to imagine that a full due diligence can be run in the current situation but if discussions were already ongoing, then some biotechs could have less negotiating power and be compelled to accept offers that would otherwise be rejected.
This is an aspect we should not forget. Some share prices are so low now that it might attract interest from buyers and notably from pharma companies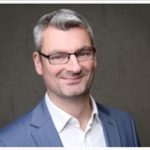 Holger Garbs ist seit 2008 als Redakteur für die GoingPublic Media AG tätig. Er schreibt für die Plattform Life Sciences und die Unternehmeredition.