Bildnachweis: peterschreiber.media – stock.adobe.com, SCG Cell.
SCG is short for Singapore, China and Germany. The name stands for company's identity – it both signifies the heritage and the unique connections that combine the strengths of each respective location in drug discovery, product development and market potential. By Holger Garbs
The mission of SCG Cell Therapy is to discover and develop new treatments for certain viral or bacterial infections and its associated cancers. "We target the most common cancer-causing infectious agents: Helicobacter pylori, human papillomavirus, and hepatitis B virus", says Dr Karin Wisskirchen, Managing Director of SCG in Germany. "The strategy is to harness the patient's immune system by redirecting cellular responses towards infection and its associated cancer via our broad and unique pipeline of T cell therapies, antibodies, and therapeutic vaccines. As an example, our first product, for which we just received IND approval in China and Singapore, aims to treat hepatitis B-related liver cancer, and we are very excited by the clinical data we are seeing in patients that demonstrate that our approach has great potential for patients. The first clinical data will be presented at the International Liver Con­gress in London in June", says Dr Wisskirchen.
SCG Cell: Combining regional advantages
SCG combines regional advantages in Singapore, China, and Germany, covering the entire value chain from innovative drug research and discovery to manufacturing, clinical development and commercialization. "We have all seen the impact on businesses through COVID lockdowns, so I think having a global footprint certainly has advantages in terms of business continuity", explains Dr Wisskirchen.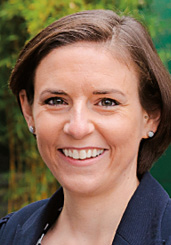 Led by Prof. Dr Ulrike Protzer, SCG Scientific Founder, SCG established a science base in Germany, and the company partnered with the world's top institutions for research and discovery. SCG was founded and is headquartered in Singapore. The island nation is an international biomedical hub in Asia with essential elements for innovative biotech business such as SCG. "And Asia accounts for the largest number of infection-related cancer deaths. Hence, the region has a large patient pool for clinical trials and market", explains Dr Wisskirchen.
Main infectious agents
Infections are linked to about 15% to 20% of cancers and account for nearly one in four cancers in Asia. The main infectious agents contributing to the cancer burden are Helicobacter pylori, HPV, HBV, which together account for roughly 85% of all infection-attributable cancers worldwide. "In addition to cancer, through our antibody and vaccine platforms, we expand the use of our immune therapies to individuals with chronic infection that are at risk of developing cancers in a preventative approach, which obviously increases the market potential of our pipeline", says Dr Wisskirchen. Approximately 50% (over three billion) of the world population are known to be infected with Helicobacter pylori, more than 80% of sexually active women and men are infected with HPV, and about 300 million people are chronically infected with HBV.
Outlook
The SCG approach has attracted investment from government and local private investors in Singapore and China that are interested in driving innovation in fields of interest that address large unmet medical needs in the region. SCG has completed series A funding to drive the early R&D and clinical trials and is preparing for a series B to build on the clinical development and create an even deeper pipeline and IP position. Dr Wisskirchen: "We anticipate interest from both local and global biotech investment over the next funding rounds and target an IPO in 2023." The key milestones for SCG over the next 24 months will be to advance three novel product candidates into clinic and generate phase II POC for their leading programs.
Short profile SCG Cells
Foundation: 2017
Company headquarters: Planegg/IZB Martins­ried (since December 2021)
Sector: Biotech/cell therapy
Number of employees: Around 150 worldwide (9 of them at IZB Martinsried)
Internet: www.scgcell.com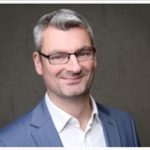 Holger Garbs ist seit 2008 als Redakteur für die GoingPublic Media AG tätig. Er schreibt für die Plattform Life Sciences und die Unternehmeredition.