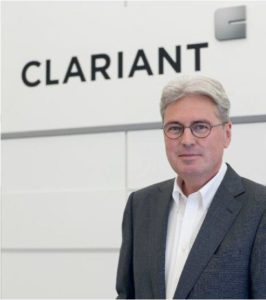 Sunliquid Technology from Clariant is one of the leading methods of producing ethanol from cellulosic biomass. Is this the only product within the biotechnological sector of the leading company for specialty chemicals or is this innovation the beginning of a long bioeconomical development? GoingPublic talked to CEO Dr Hariolf Kottmann, about Clariant's biotechnological strategy, new acquisitions and further political steps needed to support and establish bioeconomy in the long-term on the market.
GoingPublic: Clariant is a worldwide leader in specialty chemicals. What relevance does Industrial Biotechnology have for you?
Kottmann: Today we are facing the situation that the most of our products are based on fossil resources and hence their availability. The price for fossil resources and fossil derived energy has risen in the past. One of the strategic pillars of Clariant is innovation: We need to look for innovations to increase energy and process efficiency as well as to foster the substitution of fossil resources with renewable ones to remain competitive in the long term. Along with this comes an increased demand for more sustainability from the market side. The transition from an entirely fossil based industry to a more and more bio-based one is one of the mega trends we see in the chemical industry. An increasing share of the raw materials we use are renewable, so Clariant is well on track. By strengthening our industrial biotechnology activities this transition will be accelerated.
GoingPublic: How has Clariant included biotechnology in its strategy?
Kottmann: Over the last years, we have been working on several projects in the area of renewables. With the acquisition of Süd-Chemie in 2011 and their strong biotechnology research and development department, we have created the basis for a dedicated unit to drive innovation in this field forward. This resulted in the formation of our Biotech & Renewables Center in 2012. It constitutes one of our innovation platforms – next to chemistry, catalysis and process technology. The focus of the Biotech & Renewables Center is on bio-based chemicals and advanced biofuels. It is coordinating all our activities in the field of biotechnology and renewables worldwide, driving forward new projects and giving strong support to our business units. At the same time the center has a strong business orientation, always staying close to customer and market needs and demands.
GoingPublic: Since the beginning of the year, CRM, a manufacturer of naturally derived ingredients based on olive oil has been incorporated into Clariant. What potentials are seen in the cooperation with small partners?
Kottmann: You are right, CRM is relatively small. But size is not the main point when we think about acquisitions with a focus on innovation. More important is the ability to leverage technology. That means, the smaller company has good R&D facilities and innovative products, but might lack both the financial resources to further invest and the distribution network needed to sell the solutions to customers globally. And that is the contribution that Clariant makes. As a result we create synergies that add value to the company and make it possible to offer better solutions to our customers.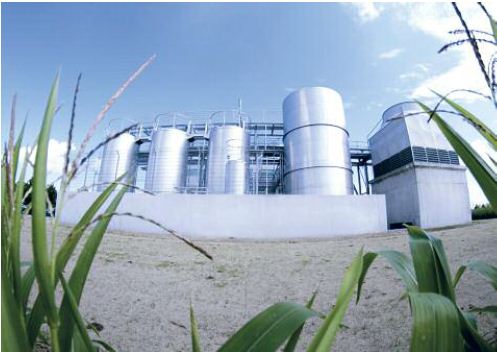 GoingPublic: What is your long-term strategy for a green chemistry?
Kottmann: Let me answer your question in a broader sense. Sustainability is a key element of Clariant's overall business strategy and it is closely linked with innovation. For the creation of sustainable innovation three aspects are essential: the anticipation of future needs, building
up on sound sustainability evidence based on verified criteria and finally the creation of solutions in close cooperation with key stakeholders. That will then of course increase the number of solutions that we offer in the field of "green chemistry".
GoingPublic: What are your market plans for the sunliquid technology?
Kottmann: Sunliquid is the first project of the Biotech & Renewables Center reaching market maturity. Using a biotechnological pathway, lignocellulosic feedstock like agricultural residues can efficiently and competitively be converted into cellulosic ethanol for use as biofuel or
chemicals. Last summer we inaugurated the demonstration plant in Straubing to prove the technological feasibility of the process on an industrial scale. Now we are planning to make the next step and build a first commercial production plant with partners. By licensing the sunliquid technology for our customers worldwide, Clariant will provide a process package and starter cultures for a reliable and cost-competitive production of lignocellulosic sugars or ethanol.
GoingPublic: How do you estimate the supply situation for cellulose in Europe, are you planning the permanent
import of biomass or the export of the technology?
Kottmann: Across the EU27 some 240 million tons of cereal straw accumulate each year. Long-term studies have shown that depending on the region and local conditions, up to 60% of the residual straw can be collected from the fields. 27 million tons of cellulosic ethanol could
be produced from this volume of straw, equivalent to 25% of the EU's demand for gasoline predicted for 2020. A study by Bloomberg New Energy Finance includes other types of residue and various scenarios and forecasts a gasoline substitution potential of up to 62%. For the realisation of this potential, plants will be built across Europe in a decentralized manner, thus ensuring feedstock supply without imports. The technology is however flexible for the use of different feedstocks, so we are planning to market it worldwide and bring the technology to those regions where a local surplus of lignocellulosic biomass is found.
GoingPublic: Which political and socio-economic decisions must accompany a successful bio-economic development?
Kottmann: To ensure the transition from a fossil economy to a bioeconomy we need to bridge the gap between research and market. First, we need support for the implementation of novel, innovative and sustainable production processes. Reference plants are needed to demonstrate the competitiveness of biobased versus fossil production. Second, we need a stable and investment friendly political framework. E.g. in the field of biofuels, we need a consequent implementation of the European Commission's proposal for avoiding indirect land-use change (iLUC) by the support of biofuels made from lignocellulosic biomass and its differentiation from biofuels made from food. A fast implementation of the Commission's proposal at member state level is necessary to start market uptake of new, innovative technologies. Long-term planning reliability and investor's security is essential to bring innovative technology onto the market and make the transition to a more bio-based and sustainable economy in Europe.
GoingPublic: Dr Kottmann, thank you very much for the interesting talk.
Dieser Artikel ist erschienen im Special Industrial Biotechnology Vol.4.