Seeking Alpha in proteins:
The Alpha-Protein GmbH develops the cost-efficient production of mealworms as a sustainable source of protein on a large industrial scale The worldwide demand for protein-rich raw materials for the food and feed industry has been increasing for decades and is already leading to enormous land, energy, nutrient, and water consumption. With products made from mealworms, the company Alpha-Protein wants to offer more cost-efficient and environmentally friendly alternatives to the protein sources soy and fishmeal that are conventionally used worldwide for feed and food purposes. By Urs Moesenfechtel
The processing of food produces many by-products that are not further utilised but discarded. The same applies to hundreds of tonnes of food every day that are withdrawn from sale due to legal regulations or corresponding consumer expectations. The company Alpha-Protein uses these by-products as food for breeding mealworms, which they process into protein-rich raw materials (mealworm meal and oil) with vitamins, unsaturated fatty acids and minerals. Likewise, they produce chitin/chitosan from the overaged beetles and mealworm sheddings as a raw material for the food and packaging industry and fabricate a nutrient-rich plant fertiliser from the by-products of mealworm rearing.
Mealworm farming – an important piece of the puzzle of a circular bioeconomy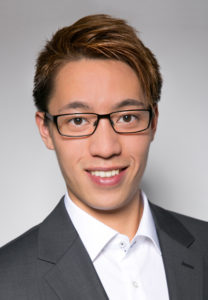 "The products that can be made from mealworms are true all-rounders. Chitin, for example, is completely biocompatible and biodegradable and has antiviral, antifungal, and antibacterial properties. These properties could be used, for example, in the production of edible packaging, in filtering systems, or in the development of plasters with properties that promote healing after severe skin injuries," says Gia Tien Ngo, founder of the company, enthusiastically and adds: "Mealworm oil contains natural antioxidants and anti-inflammatory agents, but is very low in cholesterol, which, if consumed in excess, can promote cardiovascular disease." But most importantly, defatted mealworm meal contains all the essential aminoacids and has a crude protein content of over 75%, which is comparable to the content in fish and soy meal. But unlike these conventional protein sources, it can be produced locally and in a way that requires less space and is more energy-efficient and thus cheaper. By using biogenic waste and residual materials, mealworm farming can also be an important piece of the puzzle of a circular bioeconomy.
Ambitious goal: to become the global supplier of alpha insect proteins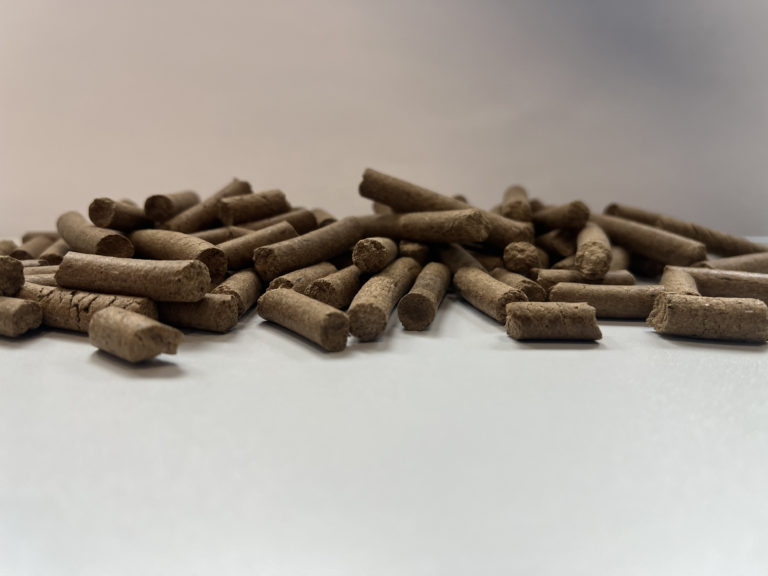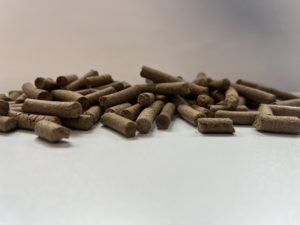 The young company is at a technology readiness level between 6 and 7. The company has already received patents for the supply and production process on an industrial scale. Currently, there are plans to build a new industrial insect farm with nearly 2,100 tonnes of annual output in a nearby location. The team is working on the building application, which will be submitted at the beginning of next year. In parallel, the in-depth detailed planning of the building project is carried out. After the completion of this plant, which is planned for 2025, the company is planning a tenfold increase in production as the next stage of development. In the long term, the company wants to grant global licenses for their technologies for the automated and scaled-up breeding of mealworms, thus enabling worldwide production facilities for insect proteins. In this regard, they are already working with global technology companies such as SEW Eurodrive, SICK, Festo, Weiss Technik, and SSI Schäfer. "With these and future partners, we want to create autonomous and cycle-oriented production sites that generate economic, social, and ecological added value. We want to become the world's alpha insect protein supplier. Our technology to do so is safe, economical, modular, automated, scalable, and can be used worldwide," says Ngo.
Rapid expansion is in the pipeline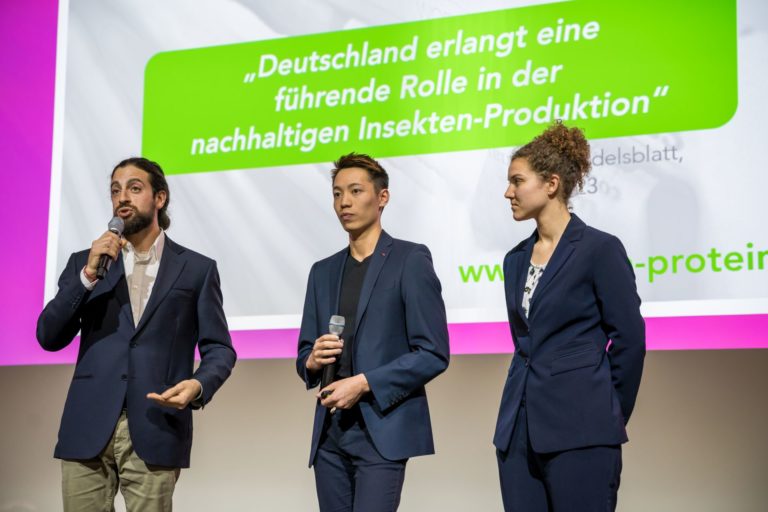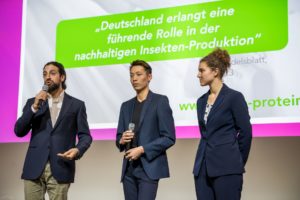 So far, they have been able to finance the company mainly through grant money. Since this year, they have had a larger investor from the tech sector on board, who is also supporting the company with know-how. In addition, the company has currently launched a Series A round with 25 million euros. Beyond the existing technology, development, and distribution partnerships, the company is also looking for strategic investors in feed production, food retail, and fertiliser production. They are also thinking about expanding their cooperation in the pharmaceutical sector.
SHORT PROFILE OF ALPHA-PROTEIN GMBH
Foundation: 2020
Sector: Agriculture/Food/Feed
Number of employees: ~30
Internet: https://alpha-protein.de
Read more about the circular bioeconomy in the e-magazine:
https://www.goingpublic.de/aktuelles-epaper-lifesciences/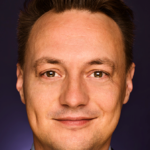 Urs Moesenfechtel, M.A. (geb. 1978) studierte von 1998 bis 2005 Germanistik, Erwachsenenpädagogik und Politikwissenschaften an den Universitäten Köln und Leipzig. Von 2013 bis 2020 war er am Helmholtz-Zentrum für Umweltforschung (UFZ) als Presse- und Öffentlichkeitsreferent für die Themen Naturkapital und Bioökonomie zuständig. 2021 gab er das Buch "Das System Bioökonomie" heraus, das 2022 auch auf Englisch erschien. 2021 übernahm er die Interimskoordination des Deutschen Bioökonomierats. 2021 und 2022 war er Wissenschaftsredakteur für das Deutsche Zentrum für integrative Biodiversitätsforschung (iDiv) Halle-Jena-Leipzig. Seit 2021 ist er als Redakteur für die GoingPublic Media AG - Plattform Life Sciences für die Themenfelder Biotechnologie und Bioökonomie zuständig.