Secarna Pharmaceuticals GmbH & Co. KG
Secarna Pharmaceuticals is the next generation antisense oligonucleotide (ASO) company with multiple innovative antisense therapies in various stages of pre-clinical development in the areas of immuno-oncology, immunology, ophthalmology, as well as viral-, neurodegenerative and cardiometabolic diseases.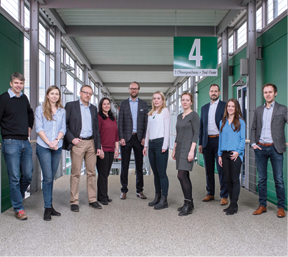 Secarna's mission is to maximize the performance and output of its proprietary LNAplus™ antisense oligo-nucleotide discovery platform, as well as to develop highly specific, safe, and efficacious antisense therapies for challenging or currently not druggable targets. Combining technical capabilities with antisense drug discovery and development expertise, a global KOL network as well as the company's validated partnership model evidenced by multiple top tier industry partnerships, Secarna is paving the path for a new generation of ASO therapeutics.
---
Secarna Pharmaceuticals at a glance:
Field of Activity
Discovery and development of highly specific, safety-optimized and efficacious third generation ASOs addressing high unmet medical needs in the areas of immuno-oncology, ophthalmology, immunology, fibrotic diseases (airways, liver, kidney), and anti-viral applications.
Ownership Structure and Financing
Privately owned. Investors include UBG Unternehmensberatung & Betreuung and Engelhard Arzneimittel.
Partners
Secarna's objective is to form strategic partnerships leveraging the strengths of the company and its partners to produce maximum value for the benefit of the alliances throughout their lifetimes. Secarna's LNAplusTM platform and ASOs have been validated by in-house projects and in collaborations with academic and industry partners. With the company's most recent strategic partnership with Evotec, the companies are progressing towards the establishment of a pipeline of co-owned antisense oligonucleotide therapies.
Unique Selling Point
Secarna's proprietary, customized, in-house ASO drug discovery platform LNAplusTM– the only independent next generation ASO platform – encompasses all aspects of antisense drug discovery and pre-clinical development. It has proven to be fast, reliabe, scalable, efficient and to provide for a uniquely integrated workflow. The platform includes the powerful proprietary OligofyerTM

bioinformatics and LNA Vit(r)ox

TM

screening system, best-in-class high throughput screening, and bespoke target-specific functional assays. With that, Secarna can generate and deliver highly specific, safe and efficacious antisense therapies for challenging or currently not druggable targets. The team seeks to establish ASO therapeutics as the third pillar in drug development next to small molecules and antibodies.

Date of Incorporation/Number of Employees
2015/15
---
Contact: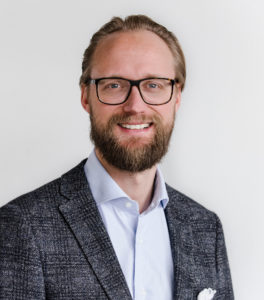 ARTIKEL ZU DIESEN SCHLAGWORTEN