Bildnachweis: ©ipopba – stock.adobe.com, BIO.NRW.
North Rhine-Westphalia is traditionally a strong biotech location. With more than 500 companies in the Life Sciences ­industry, over 100 of them with a clear focus on medical biotechnology, the state is an innovative center in the heart of ­Europe. Today, big names such as Bayer, QIAGEN and Miltenyi Biotech are considered to be pioneers in whose wake ­committed start-ups can develop. Support is also available from the BIO.NRW Business Angel Network. By Holger Garbs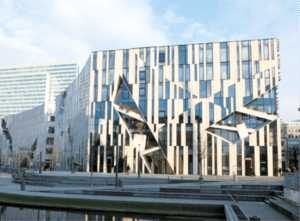 The BIO.NRW Business Angel Circle is a group of active investors. Since 2010, more than 130 start-ups or their projects have been presented in this circle, in cooperation with VC investors, NRW.BANK and High-Tech Gründerfonds. Initially, they were primarily from North Rhine-Westphalia while today they come from all over Germany and Europe, includ­ing Iceland, Spain, Belgium, Switzerland and the Netherlands. For obvious reasons, not all the investments induced by the ­circle are becoming publicly known, unless part of the investors or invested startups do so. BIO.NRW also supports the platform www.startups4.eu for international start-ups, working in close collaboration with the European project EIT Health, one of the world's largest ­public-private partnerships in healthcare. The expertise in this network comes from more than 130 partners from the pharma­ceutical and medical technology sectors as well as scientific insti­tutions and univer­sities.
More than a classic pitch
Circle meetings do not merely involve ­pitches, but real presentations lasting a total of 18 minutes. A maximum of six companies introduce themselves in one evening. Due to the high demand, the meetings now take place about four to five times a year, at the Düsseldorf Steigenberger Parkhotel. And finally, in addition to financing, the circle supports the necessary coaching of the new companies. The refinancing of new biotech companies is another major concern of the circle.
Every March, BIO.NRW also organizes the International Business Angel Congress, which caters to investors and entrepreneurs and provides a platform for the ­exchange and discussion of current ­developments in the European Life Science financial community. This year, the congress took place for the eighth time and brought together not only entrepreneurs but also experienced speakers including Detlev Riesner, Qiagen co-founder and member of the BIO.NRW Business Angel Circle; Dr Jörg Goschin, CEO of KfW Kapital; Nooman Haque of Silicon Valley Bank; and Dr Kurt Höller, Director of Business Creation at EIT Health e.V. An international focus of the congress was Asia, and ­especially China and Chinese investors. Peter Homberg from the international law firm Dentons talked about "Singapore's Successful Technology Transfers" and Min Chen, a Wuxi Capital representative, ­spoke on "Funding Schemes in Chinese Provinces".
Success stories give companies courage
An example of success in the recent past is the financing of Düsseldorf-based ­NUMAFERM GmbH. In September 2017, the Evonik Group invested in the new ­company through its venture capital unit, together with High-Tech Gründerfonds and the Business Angels. Qiagen co-founders Detlev Riesner and Jürgen Schumacher provided seed funding.
Dr Sebastian Bühren, CEO and co-founder of EVORION Biotechnologies GmbH in Münster, reports on his positive experience with funding. The company develops high-performance cell culture and analysis ­systems for the precise characterization of cells and tissues in the field of biomedical research and development. Their ­focus is on applications in (immune) oncology, immunology and regenerative medicine. "We have been able to attract a small, very relevant group of biotech business angels as investors. In addition to capital, business angels can offer very valuable strategic and operational support. I think this is what is commonly referred to as 'smart money'," reports Bühren. "It is ­important to make sure that the group of business angels does not get too big and that they can also participate in later ­financing rounds, in the best case." Sebastian Bühren is convinced that this is especially the case for start-ups at a very early stage, when business angels are almost ­indispensable. "Especially in the biotech industry, it is important to get in touch with relevant business angels who have a deep understanding of the industry as well as the opportunities, risks or time-­lines associated with a biotech venture. The ­acquisition of relevant business angels is a very time- and resource-intensive process. Structured access to business ­angels, for example via networks, is very helpful here. Our experience is that there are some very good approaches, especially in NRW, for the bundling of activ­ities," emphasizes the EVORION CEO. ­However, additional networks at the national or European level would be helpful. Public support for business angels would also be very helpful in reducing the thresholds for higher investments, if ­necessary.
Sebastian Bühren refers here to the ­INVEST program and names buzzwords such as "EIF / EAF" and the matching models of promotional banks. "It would take more of that. In addition, more favorable tax models would be beneficial, to attract more private investments," said Bühren. At the beginning also moderator Dr. Garthoff commented on this point and the long awaited new tax rules in Germany, part of the coalition contract and now in a new draft of Ministry of Finance.
"Taken the advantage of tax rules in UK and on the continent esp. in France for ­investors, it is high noon to get active for Germany, especially in regard to ­support of private capital and equity ­taking."
"Biotech start-ups in North Rhine-Westphalia can hope for strong ­financial support."
Conclusion
Biotech start-ups in North Rhine-Westphalia can hope for strong financial support. Networks such as BIO.NRW and the Business Angels Circle create the right conditions for innovations to pave the way to market. Above all, those responsible are aware of the cliff between series A and B funding rounds. Referred to as the ­"valley of death", this still represents a high – if not the highest – risk in the financing sector. But business angels are no longer only involved in the context of start-up financing. They are increasingly also appearing in connection with follow-on financing, in collaboration with traditional VC donors or corporate VCs. As a ­result, these investors are becoming ­increasingly important stakeholders in the financing structure of new biotech companies – especially when they bring in their own expertise from science and ­industry.
Über den Autor / die Autoren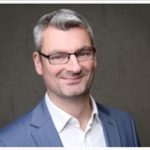 Holger Garbs ist seit 2008 als Redakteur für die GoingPublic Media AG tätig. Er schreibt für die Plattform Life Sciences und die Unternehmeredition.