Bildnachweis: Rick – stock.adobe.com.
Investments in climate tech will not only play a central role in building a renewable world in the future, but will also be enormously profitable. Europe has one of the best positioned ecosystems to participate in these developments – and yet is in danger of missing out. Why is that and what needs to happen for Europe to seize and benefit from this decade's biggest investment opportunities?
As our world's economy begins to decarbonise, Climate Tech start-ups will be among the most valuable companies of the next decade. The untapped market potential here is estimated by the big four to be worth multi-trillions of dollars. No wonder that Larry Fink, CEO of Blackrock, says that the next 1,000 unicorns will be climate companies1. He will be proven right, because historical performance speaks volumes: Investments in Climate Tech start-ups have already outperformed conventional start-ups since 20142.
Despite being one of the best positioned ecosystems to take advantage of the Climate Tech opportunity, Europe is in danger of missing out on it. Whilst Europe leads in R&D, Climate Tech start-ups, and political ambitions, it is missing a crucial building block where the USA and China are leading: venture capital.
We need to get innovations out of the lab into the real world
Political ambitions are great: Europe pledged to become the first climate neutral continent and is walking the talk, investing 30% of their budget of 2 trillion euros for 2021–20273 into combating climate change. During that period, more than 33 billion euros will be invested in Climate Technology R&D, on top of the 58 billion euros that have been invested through Horizon 2020 and an additional 100 billion euros annually from nation R&D budgets4.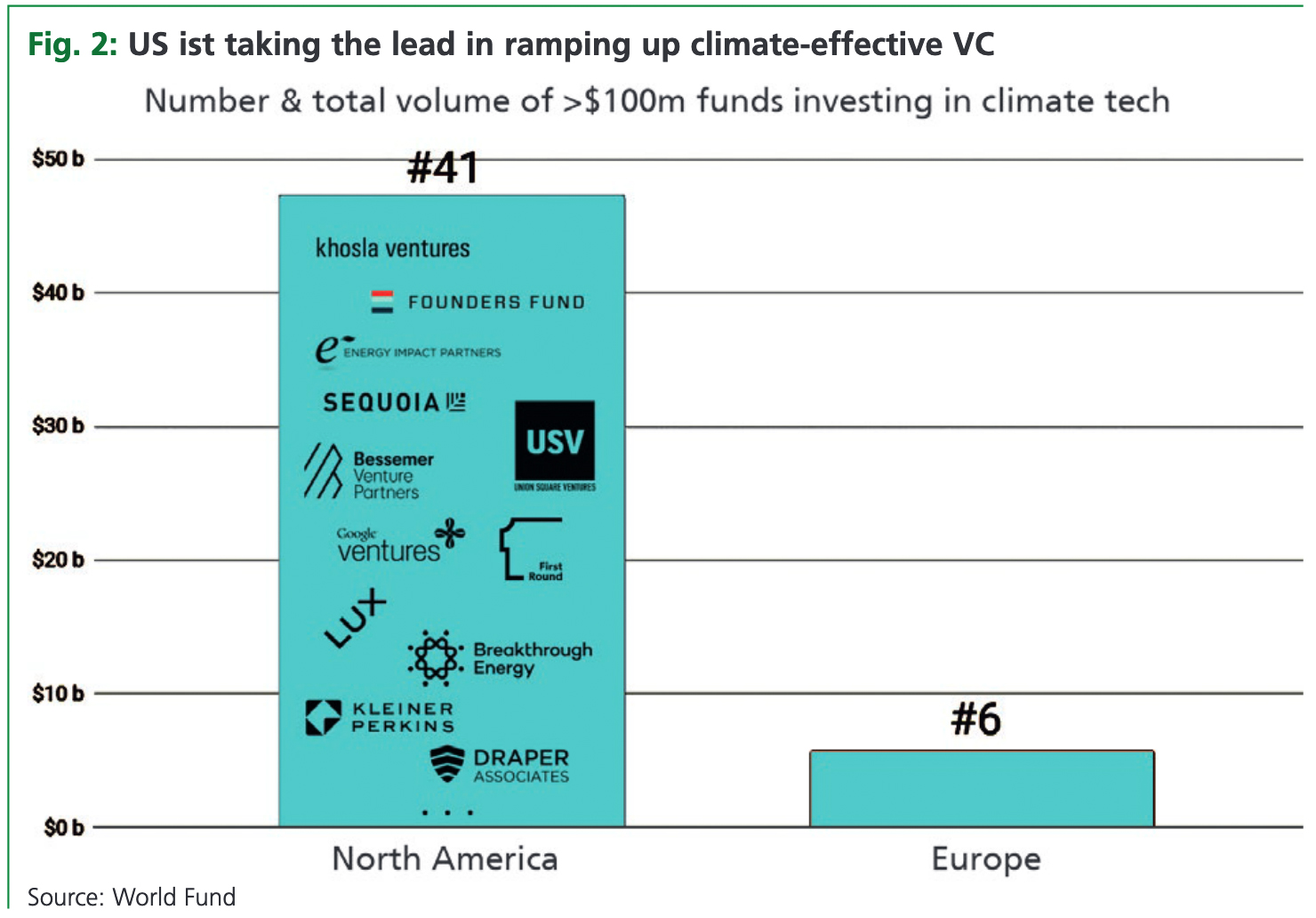 It comes as no surprise then that Europe has one third of leading Climate Tech research institutions and files 28% of all Climate Tech patents worldwide5. But groundbreaking innovations, as soon as they form the foundation for start-ups, get lost in the valley of death on their way to market at full commercial scale. Climate Tech often means hardware and "deep tech" innovation. And these companies usually require more capital, for longer. What happens in the lab should not stay in the lab – but in Europe, this happens all too often.
Europe was already left behind in the Clean Tech 1.0 era: From 2006–2011, mainly American VCs invested 25 billion US dollars into Clean Tech. Today, these companies are worth more than 750 billion US dollars.6 Think Tesla, BeyondMeat, QuantumScape and many more. However, the misperception of Clean Tech 1.0 as a failure remains because many start-ups didn't survive the financial crisis of 2008.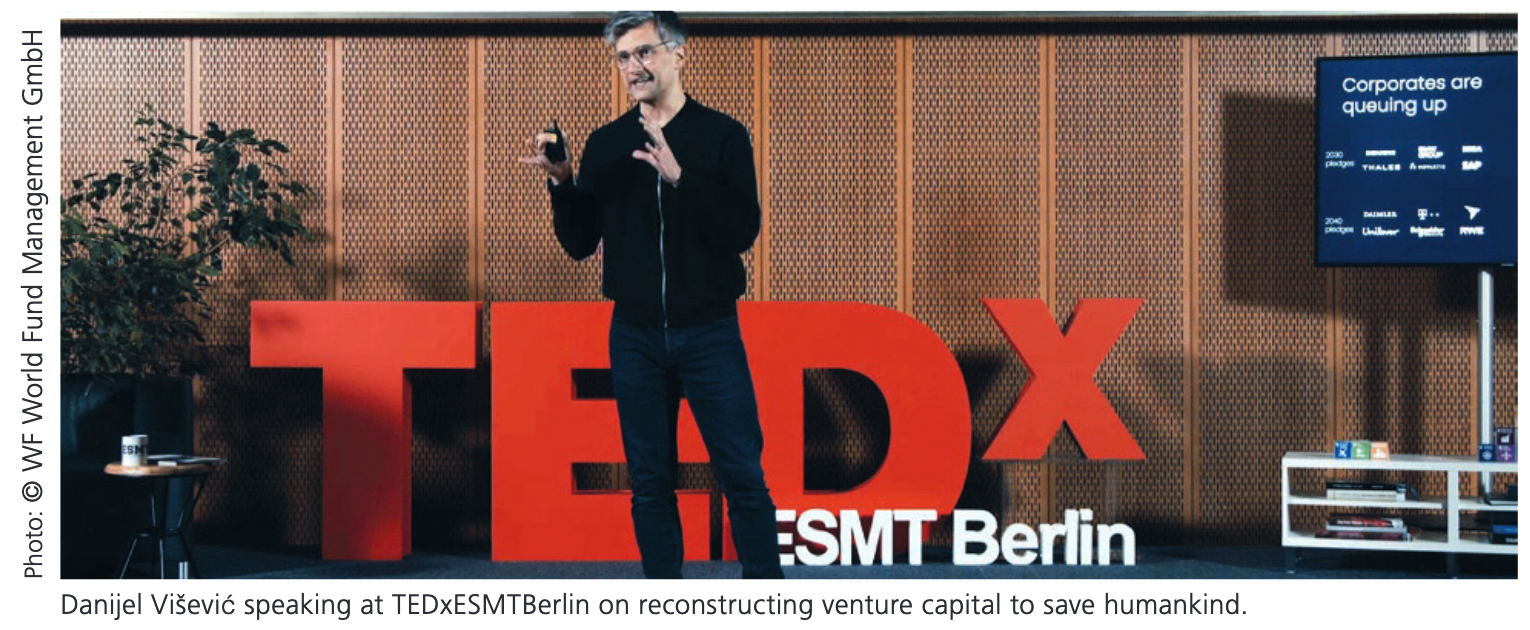 We need venture capital to bridge the gap between R&D and market commercialization
In Europe, investments in Climate Tech start-ups are significantly lower than in North America or China: from 2013 to 2019, Climate Tech startups received 29 billion US dollars in North America, 20 billion US dollars in China, and only 7 billion US dollars in Europe7. What is puzzling is that we do have capital in Europe, but that it is just not being invested into Climate Tech. In 2021 alone, 121 billion US dollars was invested into European start-ups8, of which only 11 billion euros went into Climate Tech start-ups9, even though the expected returns are at least as high as those of conventional start-ups. The German Energy Agency estimates the need for venture capital for German Climate Tech alone at 22.7 billion euros yearly until 203010.
North American investors have recognised this opportunity11, and are explicitly searching for European Climate Tech because valuations here are lower, the investment gap is bigger, and European climate research is the most advanced, thanks to the enormous R&D investments committed by public institutions.
We need to reconstruct European venture capital
The problem lies not in the expected returns, but in how our VCs are structured and a blatant misconception that is unfortunately very common among German investors: "what creates impact can't generate returns". Hence, Europe requires a new approach to venture capital:
1. We need bigger funds: climate tech start-ups usually have hardware components, and hence higher capital expenditure before they can reach commercialisation.
2. We need patient capital: climate tech start-ups need more time to grow and succeed, shortsighted capital return targets often do not work. Conventional investors searching for only SaaS-style returns may miss opportunities in this space.
3. We need smart capital: investment teams need people that besides the finances understand the tech; they need more engineers, scientists and physicists that can uncover hidden champions.
4. And we need to understand which climate tech start-ups and technologies have the climate performance potential needed to really make a difference and thus become the most valuable companies of the next decade.
If Europe is to lead the climate agenda, our capital needs to walk the talk
The climate tech innovations of tomorrow are being built in Europe today. We have the knowledge and people, but are missing European capital flowing into European climate tech start-ups. But investors are now slowly waking up and realizing that tackling the climate crisis is not only necessary, but immensely profitable.
1https://www.cnbc.com/2021/10/25/blackrock-ceo-larry-fink-next-1000-unicorns-will-be-in-climate-tech.html
2https://www.cambridgeassociates.com/insight/the-materiality-of-sustainability-for-investors/
3https://ec.europa.eu/info/strategy/eu-budget/long-term-eu-budget/2021-2027/whats-new_en
4https://ec.europa.eu/info/strategy/eu-budget/long-term-eu-budget/2021-2027/whats-new_en
5https://www.epo.org/news-events/news/2021/20210427.html
6https://blog.g2vp.com/climate-tech-has-left-the-startup-valley-of-death-ff9da038b388
7https://www.pwc.com/gx/en/services/sustainability/publications/state-of-climate-tech-2020.html
8https://2021.stateofeuropeantech.com/chapter/europe-global-tech-force/article/kicking-full-gear/1027/4376#c1027
9https://www.cleantechforeurope.com/annual-briefing-2021
10https://www.dena.de/fileadmin/dena/Publikationen/PDFs/2021/Investing_in_Net_Zero.pdf
11https://2020.stateofeuropeantech.com/chart/756-3414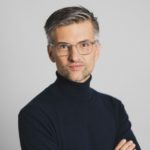 Danijel Višević is General Partner at World Fund, Europe's largest Climate Tech VC. World Fund backs entrepreneurs who build climate tech that can save at least 100Mt CO2e emissions per year and generate superior returns.