SIX
The Swiss Stock Exchange is Europe's 4th biggest stock exchange by market-cap as well as by trading volume. Featuring 3 of Europe's top 5 most capitalized companies, the exchange is one of Europe's leading listing venues for the Biotech (Life Sciences, Pharmaceuticals, Medical Technology), FMCG, Financial Services and Heavy Industry sectors.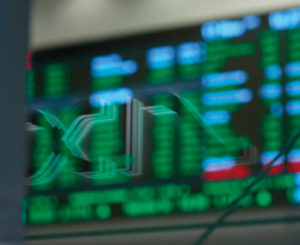 In the Trading space, SIX is characterized by its ability to provide Europe's highest market share in Swiss blue chips. As a consequence, the Swiss Stock Exchange offers its clients exceptional liquidity. In addition, the exchange features over 1'500 Exchange Traded Funds (ETFs) making it one of the biggest in Europe.
For Post-Trade services, the exchange offers comprehensive end-to-end services: Clearing, through to Swiss & Global Custody and Collateral Management.
---
SIX at a glance:
Segments and Admission Criteria

Track Record: 3 years (n/a for investment and real estate companies)
Free Float: 20%
Min. Market Cap Free Float: CHF 25m (equivalent)
Equity Capital: CHF 2.5m (equivalent)

Specialization/Outstanding Services
To reflect the high importance of the life sciences sector, two special indices – the SXI Life Sciences® and its more narrowly circumscribed sub-index Swiss Bio+Medtech Index (SXI) – were created in 2004.
Market Segmentation
A main market with uniform listing requirements for all listed
companies
Market Cap

Total: CHF 1'701 bn / CHF 1.7 tn
Life Sciences Companies: CHF 593 bn

Listed Companies

Total: 231
Life Sciences Companies: 33

Membership in networks/associations

SBA, Swiss Biotech Association
FBA, Family Business Association
SECA, Swiss Private Equity & Corporate Finance Association
IR Club Schweiz
Invest Europe

Date of Incorporation/Number of Employees
SIX: 2008,
Employees as of 30 June 2020: 3'407 FTE.
Oldest predecessor company of SIX ist Ticker AG:
Foundation year: 1930
---
Contact: