Bildnachweis: Forbion.
According to EY's biotech report 2018, Germany is home to 647 biotech companies employing a total 25,000 people and generating turnovers amounting to EUR 4 bn. Biotech is an important part of the German economy. Not to mention the fact that this is where a lot of research on therapies for diseases such as cancer or Alzheimer's is done – a significant bonus in a society that is struggling with demographic change.
VC Magazin: According to the sector association "Bio Deutschland", German biotech start-ups raised EUR 369 m in venture capital last year. In what ways will investments in this sector be different in the years to come?
Reithinger: In terms of equity financing, Germany is part of a European trend. I am optimistic about the developments coming over the next two to three years. All across Europe, classic biotech investment companies such as Forbion, Life Science Partners or Andera have set up large funds and a few others are still in the fundraising stage. We have a great many fresh funds looking for opportunities. This will lead to more money flowing into the biotech industry – in Europe and Germany alike. The question is, will a greater number of companies benefit from this or will start-ups be more sustainably financed? I think there will be a mix of the two; more start-ups combined with a trend towards a more stable financing of companies.
So capital is available – what about the other side: what is your opinion on investment opportunities in Germany?
When it comes to the scientific basis, i.e. research and innovation quality, Germany is not "playing catch-up" with other countries. On the contrary, we are very well positioned in the international arena. Translation, however, is where things become difficult. This is a matter going beyond basic university research. Public funds – not counting programmes such as Exist or GO-Bio – struggle to finance the subsequent experiments, which are important for product development. Germany could do more here – e.g. by granting tax reliefs. Other countries are more active at this stage. This is only one side of the coin, however. We are also lagging behind in terms of teams. Our people are not as entrepreneurial as their counterparts in other European countries, such as the Netherlands, Scandinavia, or Great Britain. That is something we have noticed.
How can we "jump start" this entrepreneurial spirit?
That would be a long-term project. Even our students show little interest in entrepreneurship – it's a matter of culture. In addition, there is also the German bureaucracy that needs to be tackled when founding a company. This scares people off. Let us not get carried away, however – all of this could be addressed. It is a simple matter of us not having it "in our blood". When asked about where they would like to work the most, young people say the government, or at a big company, where their job and pension are secured. You cannot expect entrepreneurship from someone with this mindset. Moreover, there is a massive "envy debate" going on right now. Those who are successful – financially, too – cannot talk about their success it without receiving a sour look. This, too, is a very difficult topic in Germany.
When looking at potential targets – when do you invest?
It is important that the business model is based on a highly innovative, internation­ally viable strategy. It has got to be a "must have". We are interested in start-ups that have that special "x-factor", this very special feature. A number of requirements need to be met: absolutely excellent, top science, neatly generated data, a defined disease environment. There needs to be a new understanding in order to ­mechanistically combat certain diseases as well as their origins. If we consider the data to be good enough, more questions need to be answered: what does the team look like, can it put the plans into action, and – most importantly –, is the patent situation clear and non-objectionable?
How would you summarise the past ten years – in the research of which diseases did biotech lead to key progress?
Oncology certainly took a big step forward thanks to immunotherapy. It set the treatment of different types of cancer on a whole new course. Immunotherapy is no universal remedy, but there are some groups of patients who benefit from this new form of therapy and may even be referred to as cured. Another important field is gene therapy. By now, these forms of treatment have somewhat matured, and gene therapy is already being tested in various indications. This is a challenge for our healthcare system. A gene injection may be effective for five years, in which the patients previously needed other – sometimes expensive – medication on a regular basis. The question is how a medication that saves the healthcare system EUR 200,000 a year, for example, will be assessed. This is a debate that our society will need to address in the future.
Which trends will be shaping biotech­nology in the next decade?
We have learned by now that our understanding of biotechnology is not as far reaching as we would have liked to think. This realisation harbours potential. Take the connection between the microbiome, nutrition and disease, for example. A hypothesis has been put forth that there is interplay between depression (and other classic psychiatric diseases) and the microbiome. From there it is not too great a leap to the idea that our lifestyle may actually be able to have an impact on our brain – through the bacteria in our colon. This is incredibly exciting. Understanding the interaction of the individual parts and the integration of these findings will play a big role in the years to come. This brings me to a second point: the convergence of biotech and big data. It will have a strong impact on medicine, however, in what direction, we cannot say at the moment. Medicine may become more personalised. In an ideal scenario, we will have a better understanding of how to treat certain diseases because much more data will be at our disposal.
What is your take on the different exit channels for a specialised biotech investor such as Forbion?
Our focus is to sell to a strategist. Trade sales are suitable for companies that develop a very lean product in an indication. The acquiring pharmaceutical company will, however, need to take care of further financing as the new owner. These companies do not turn a profit, after all. In recent history, it has become clear that pharmaceutical companies are no longer willing to finance risks on their own in the future. This is negotiated into the contracts; upon selling, we only receive a certain percentage of the agreed total sum. The rest is tied to the start-ups reaching certain milestones. This is different for platform firms. They have several products in different indications. Only in fairly rare cases will a big pharmaceutical corporation completely take over the company, for example when the platform is of particular strategic interest. For this reason, an IPO is the ideal path for us investors to take. The start-up can remain independent and develop its pipeline.
What are your thoughts on the European capital market in comparison with its international counterparts?
Ever since the New Economy crisis of 2001, we have had a massive problem in Europe. We have no stock exchange comparable to Nasdaq. The liquidity at European stock exchanges is a sorry sight. There are too few experienced investors who truly understand this industry. Where there are few investors, few companies will dare to list on a stock exchange. That is why we have, in comparison with Nasdaq, too few companies and therefore too few successes – a vicious cycle of sorts. We just need to be patient. There have been some successes, such as ­MorphoSys or ArgenX which broke through this cycle by means of a dual listing, a local one and one on Nasdaq. As a biotech founder, a Euronext listing may be a possibility, but only in combination with a second listing on Nasdaq.
Dr Reithinger, thank you very much for this interview.
The interview was conducted by Isabella Bauer.
ABOUT THE INTERVIEWEE
Dr Holger Reithinger is General Partner at Forbion and heads the investment company's Munich office. Before joining Forbion in 2010, Reithinger was a Partner at Global Life Science Ventures and Director at the Healthcare Practice of 3i. He studied biology and is a member of the board of several life science companies–including Allecra and catalYm.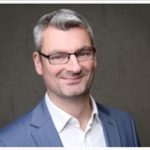 Holger Garbs ist seit 2008 als Redakteur für die GoingPublic Media AG tätig. Er schreibt für die Plattform Life Sciences und die Unternehmeredition.