RedHill Biopharma (NASDAQ: RDHL) is a specialty biopharmaceutical company focused primarily on the development and commercialization of late clinical-stage, proprietary, orally-administered, small molecule drugs for the treatment of gastrointestinal and inflammatory diseases, including cancer. RedHill is publicly traded on NASDAQ (RDHL) and on the Tel-Aviv Stock Exchange.
Mr. Ben-Asher, please, could you explain RedHill Biopharma's business model. What makes your Company so unique?
RedHill's risk mitigation strategy of 'multiple-shots-on-goal' is what makes our company unique and what we believe sets us up for potential future success. Our pipeline is highly diverse and includes new formulations and combinations of existing drugs as well as New Chemical Entities (NCEs) targeting clear medical needs. Most of our assets are in advanced stages of development, including three ongoing Phase III programs and several Phase II programs, and we use outsourcing to reduce costs and expedite development.
We have an advanced and diversified pipeline of Phase III and Phase II drug candidates targeting unmet medical needs in the areas of gastrointestinal and inflammatory diseases and oncology. In parallel to advancing our development programs, RedHill is also currently establishing its U.S. commercial presence in the GI field, and we plan to initiate promotion of our first commercial asset, Donnatal, in the second quarter of 2017. This commercial infrastructure is also intended to support the future potential commercialization of our advanced development programs.
How does the current market environment in your segment look like? What market potential do you see for your products?
RedHill operates in several different segments – GI, oncology and inflammation. These segments have all developed significantly in recent years with many new and exciting therapeutic options, however there remain significant unmet medical needs and our hope is that we will be able to help these patients and alleviate some of their suffering with our  commercial products and in the future with our development programs.
Our three Phase III GI programs are all targeting large markets – Crohn's disease, H. pylori infection and acute gastroenteritis. For example, our Crohn's disease therapy, RHB-104, is unique in that it is represents a paradigm changing approach to the treatment of Crohn's, targeting the potential cause of the disease rather than its symptoms as most current therapies do. RHB-105 for H. pylori eradication is targeting a market with growing failure rates of standard-of-care and, to the best of our knowledge, no new therapy approved in the U.S. in a decade. H. pylori infection is a prime risk factor for the development of gastric cancer, as well as peptic ulcer disease and can also lead to chronic gastritis and mucosa-associated lymphoid tissue (MALT) lymphoma. BEKINDA® for acute gastroenteritis and gastritis may be the first and only 5-HT3 drug approved for this indication.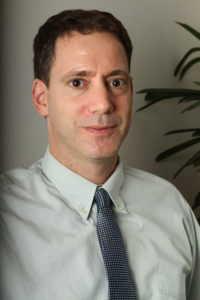 What about patenting and certification of your products?
All of our development programs are patent-protected and we work diligently to continue to strengthen our robust patent portfolio.
In a recently published report, the World Health Organization WHO highlighted the need to develop new antibiotics. What are the reasons behind so many pharmaceutical or biotech companies shying away from this work? And, vice versa, has RedHill found a lucrative niche?
Development of antibiotic treatments has become more difficult and requires significant investments. For this reason, many governmental and regulatory incentives have been introduced in recent years for companies who develop antibiotic treatments.
In a way, the stagnation in development of new antibiotics has also created opportunity. To the best of our knowledge, there have been no new treatments approved for eradication of H. pylori in the U.S. in the past decade. Coupled with the high prevalence of H. pylori and its growing resistance rate to current standard-of-care antibiotic therapies, which has led to an estimated 30-50% treatment failure rates, it is clear that new therapeutic options for eradication of H. pylori are needed urgently. We believe that, if approved, RHB-105 could become an important new treatment option targeting a large potential market.
One of the ways in which the FDA has addressed the growing need of new antibiotics is by designating new antibiotic therapies as Qualified Infectious Disease Products (QIDP) under the GAIN (Generating Antibiotic Incentives Now) Act, which was passed in an attempt to incentivize the development of new antibiotics. RHB-105, RedHill's proprietary combination therapy for eradication of H. pylori, was granted QIDP designation by the FDA and therefor enjoys 'Fast-Track' and 'Priority-Review' status, providing for an expedited path towards potential marketing approval, as well as a total of 8 years marketing exclusivity, if approved.
RedHill recently completed a first Phase 3 clinical trial with RHB-105 in the US. The compound showed a 90% efficacy in the eradication of H. pylori. Will we now see a new effective antibiotic entering the market very soon?
Indeed, the first randomized, placebo-controlled Phase III study with RHB-105 in the U.S. successfully met its primary endpoint of superiority over historical standard of care efficacy levels of 70%, by demonstrating approximately 90% eradication rate with RHB-105, with high statistical significance.
The Phase III study also included subsequent open-label treatment of the placebo-arm patients with standard-of-care therapies. Notably, the open-label treatment demonstrated only a 63% eradication rate with current standard-of-care therapies – emphasizing once again the growing failure rates of current treatments and supporting the potential efficacy of RHB-105 as a treatment for H. pylori infection.
We are currently in preparations for a second, confirmatory Phase III study with RHB-105. This study is planned to begin during the second quarter of 2017 and will include approximately 440 patients in up to 55 clinical sites in the U.S.
Subject to the successful outcome of the second Phase III study, we plan to submit a New Drug Application (NDA) to the FDA and we hope to bring this new therapeutic option to patients as soon as possible.