Diese Veranstaltung hat bereits stattgefunden.
CIC 2020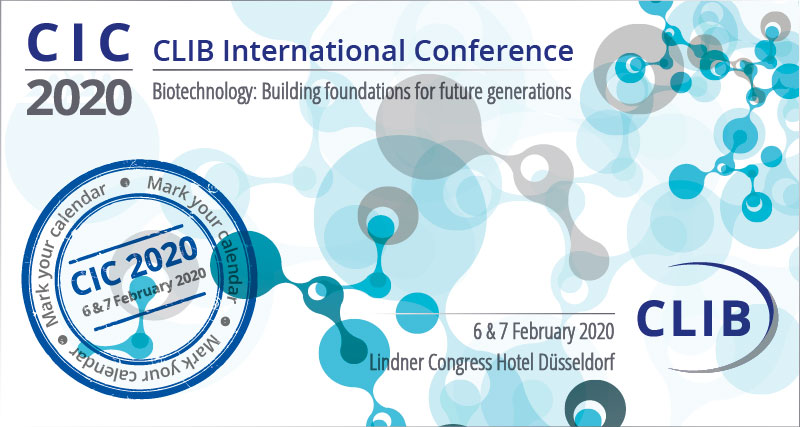 CLIB will again organise its renowned international conference CIC2020 "Biotechnology: Building foundations for future generations " on 6 and 7 February 2020. The conference will bring together experts in the fields of biotechnology and bioeconomy from industry, academia and politics in Düsseldorf, Germany.
The first day of the conference will take up the two megatrends of digitisation and accessing alternative protein sources through biotechnology to nourish the fast growing world population. Furthermore, an interdisciplinary panel discussion will cover the topic public perception of bioeconomy, asking the question if we are still fighting a battle already lost. The second conference day will address three areas with high relevance to the bioeconomy: future bioeconomy education programmes and their requirements, the biotechnological utilization of CO2, as well as the application of aromatics from lignin especially in the growing adhesives market.