BioRN Life Science Cluster Rhine-Neckar
BioRN is the science and industry cluster of the Rhine-Main-Neckar region around Heidelberg, one of Germany's strongest biotech hubs. It is a non-profit network fostering health innovations and serving its members by creating a rich translational ecosystem as well as promoting, representing and connecting the regional innovation stakeholders.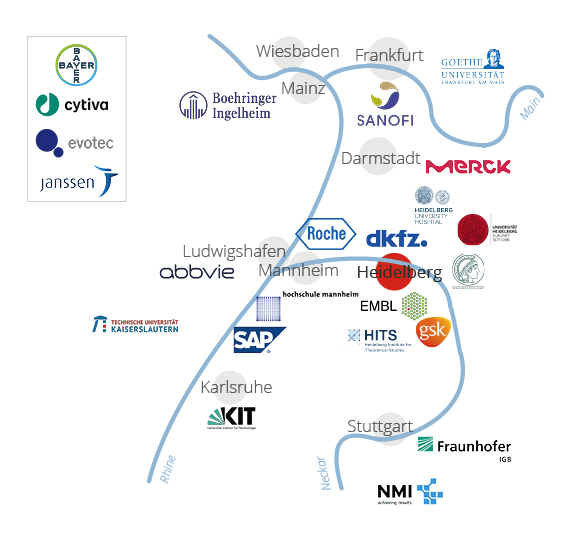 BioRN has 120+ institutional members, including the top academic and research institutions, 10 global pharmaceutical companies, a large range of small and medium-sized enterprises bolstering the life science ecosystem as well as local government organizations and interest groups.
Jointly BioRN will develop the region into a world-leading life science cluster attracting international investments and top global talent.
---
BioRN at a glance:
Fields of action

Life Science
Biotechnology
(Bio)pharma
Medtech
Academic Research Translation

Initiatives & Services
BioRN establishes initiatives to bridge the regional innovation stakeholders and to nurture and extend connections to other
members and regions of innovation worldwide (regular networking events, thematic workshops, speaker's brokerage for (inter)national life science conferences, access to an international network, etc.). By leveraging the unique combination of global pharma and leading academic institutions amongst its members, BioRN drives a range of translational initiatives:

Matchmaking service:
Tailored technology scouting activities between industry and academia
BioLabs Heidelberg:
BioLabs Heidelberg: shared lab facilities for high-potential life-science start-ups
Evotec's BRIDGE in the Rhine-Main-Neckar region:
The partnership provides an integrated fund and award framework to validate exciting academic projects in partnerships with pharma and funders which may lead to the formation of jointly owned new companies.

Memberships

Bio Deutschland e.V.
Arbeitskreis der BioRegionen
Forum Gesundheitsstandort Baden-Württemberg
Zukunft Metropolregion Rhein-Neckar e.V.
Go-cluster Programm
Health Axis Europe (www.health-axis.eu)
Council of European BioRegions (CEBR)

Year of foundation/
Number of employees
1998 / 8
---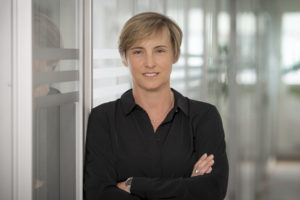 Contact: