Fascinating ideas for transforming the conventional economy abound. But only a few become real businesses. It was in October 2021 when a new player, the Global Entrepreneurship Centre (GEC), entered the "bioeconomy ecosystem" to address this problem. It aims to support SusTechs – cutting-edge technology start-ups with a strong impact on sustainability to make the bioeconomy a reality. But what exactly does GEC mean by impact and sustainability? Plattform Life Sciences spoke to their sustainability managers about this.
Plattform Life Sciences: The ambitious motto of the GEC is "Scaling for Impact". What does it mean?
Vicier: Yes, the GEC promotes innovative companies with sustainable technologies, processes, and business models for sustainable impact. We offer them access to lab capacities, pilot facilities, and hands-on investments, as well as advice in the areas of law, human resources, finance, IT and business development. When we talk about "impact", we mean our ambition to ensure that the business ideas of the companies we support unleash far more potential than simply delivering an already necessary ESG performance.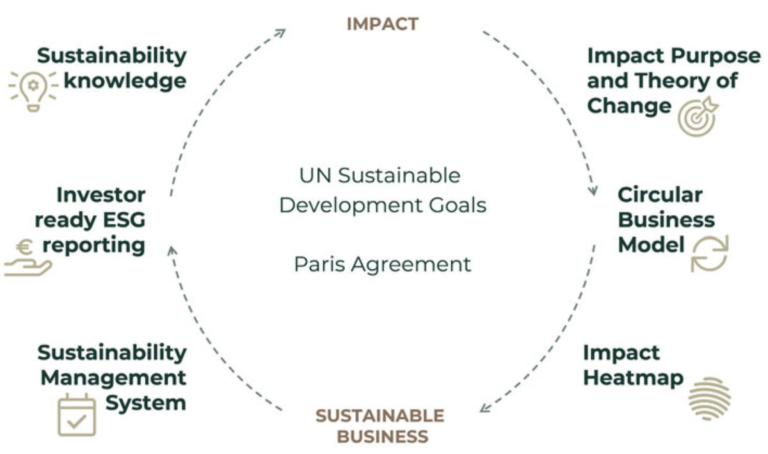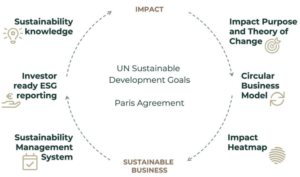 How do you determine whether your idea of impact is present in a start-up? 
Fortanier-Weege: We focus on whether the start-up contributes to lasting positive change according to the UN Sustainable Development Goals. This primarily means directly improving one or more of these goals while avoiding and mitigating unintended negative change in other outcomes. It must be in the DNA of the company to want to initiate positive change, to pave the way for a better impact on our environment, and yes, to do good.
Vicier: The business models, working methods, technologies, and products of the respective start-up must contribute to solving current sustainability bottlenecks in the core areas defined by the GEC of food, textiles, construction, housing, and mobility. The aspect of "mitigating potential negative impact" corresponds to ESG risk management. We use ESG framework to guide the start-ups into understanding their stakeholder (broad sense) and their needs in order to minimise the start-up's potential negative impact.
How can this high standard be achieved in direct implementation? What are the concrete challenges associated with this impact check and impact scaling?

Fortanier-Weege: The start-ups that fit into the framework of our activities are initially mostly at TRL level 4 to 6 and are usually focused on building a solid business, securing market share, building partnerships with suppliers, and investment promotion. These points are crucial for them initially and usually take up a large part of a start-up's time capacity. The biggest challenge for the company is therefore not to leave it at its sustainability claim, but to really take the time to translate this claim into building robust impact management and supporting ESG risk management and to understand and internalise the added value of such regular activities.
Vicier: When it comes down to the nitty-gritty, when the claim really has to be translated into concrete action, the complexity of the sustainability mission statement is a major challenge. Especially because some challenges are under great public pressure and are in the public consciousness (global warming and greenhouse gas emissions, plastics and plastic waste), many impacts are not sufficiently considered (biodiversity, land use change, water scarcity, social impacts). Raising awareness of these complexities and reducing mild cognitive biases, as well as recognising sustainability as a complex issue (and thus avoiding "greenwashing"), is a crucial challenge that needs to be addressed.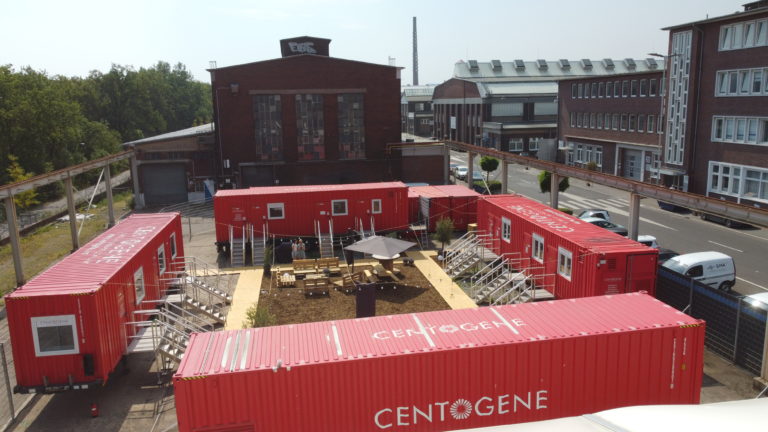 How do you go about resolving this complexity?
Fortanier-Weege: In addition to the degree of business maturity, we evaluate two relevant sustainability criteria. The first is the integration of sustainability into the start-up's core activities. To what extent is sustainability part of the start-up's vision and mission, value proposition, market positioning, partnership, and investment strategy, and team attitude? This assessment helps us understand the start-up's level of maturity and commitment to sustainability. The second part of the assessment looks at sustainability impacts: what positive changes are the start-up aiming for, and what key ESG aspects are relevant to mitigating potential negative impacts? Are there redlines? Which ESG indicators must be fulfilled and to what percentage?
Vicier: Since we are dealing with start-ups, ESG maturity is usually limited, so there is no direct ESG redline. The readiness to implement sustainability practices is more important for the GEC.
Fortanier-Weege: When assessing potential future start-ups, we ensure that there is a willingness to invest time in sustainability practices. We also carefully define the sustainability gaps in the four verticals through expert consultation and then look for innovative solutions to fill these gaps.
Vicier: There is a very diverse level of maturity observed within the start-up applying to the GEC services, although a complete ESG management system has yet not been seen in applicants, other sustainability practices are often implemented by a sus-tech start-up to substantiate their claim to sustainability: from simple product carbon footprint to complete Life Cycle Analysis.
Which "ESG structures" should start-ups develop above all?
Fortanier-Weege: Our sustainability programme does not limit itself to ESG. We cover diverse topics: first and foremost is the "lmpact Purpose". For this, we use frameworks like the "Impact Management Project Framework" or the "Theory of Change" to help founders define the impact purpose of their start-up and the core positive change they strive to achieve. We also use our proprietary "Product Impact Heatmap", a simplified methodology of an LCA to highlight the main potential positive and negative impacts a product could have and we map a simplified maturity grid, advising on potential mitigation activities throughout the product lifecycle. In addition, we develop a circular business model with them in several workshops. The workshops are designed to help them to understand the concept of circular economy, and especially the innovative business models that support the transition toward the circular economy.
Vicier: All these activities are of course based on ESG frameworks like ISO 14001, GRI, UN-Global Compact, SASB and we help the start-ups to understand and map out the underlying common concepts. We also support them in building an "investor ready" sustainability management system including an initial set of material KPI to report on. We support them with additional potential practices to implement, for example, a CO2 reporting under the GHG protocol or a "Principle Adverse Impact" reporting, defined under the EU-SFDR law. However, there are no "ESG structures" that are equally valid for every company. It depends on the business case of the respective company.
How do you technically run the assessment?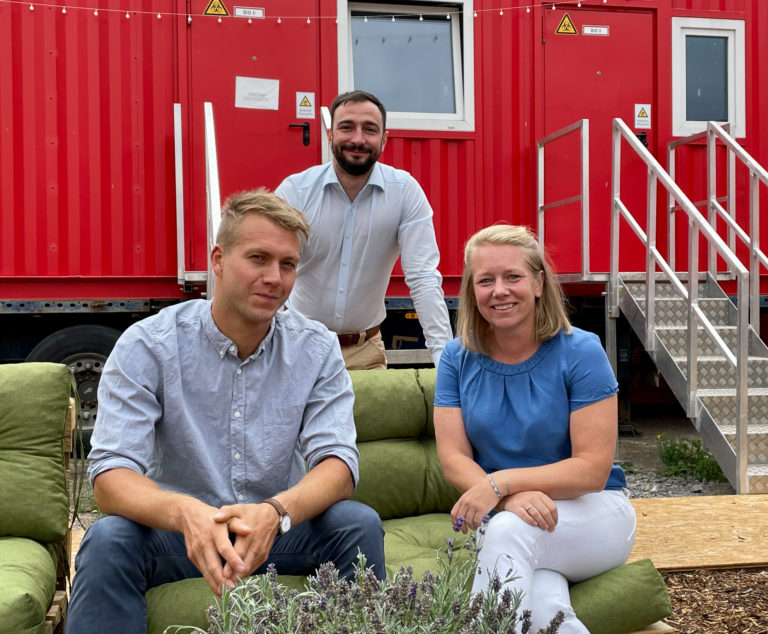 Fortanier-Weege: When assessing the start-ups that use our services, we use around 22 of the 50 indicators of the EU Taxonomy for Sustainability. In addition, our sustainability programme covering impact, ESG management system, and basic reporting is a full and mandatory part of our programme.
What added value does a start-up get from doing this ESG assessment precisely at the GEC and not at others?
Vicier: Above all, it is the GEC's network of experts and investment opportunities that start-ups who want to take their further path with us can benefit from. Without viable networks, sustainability ambitions ultimately remain just ambitions. With this network, we offer start-ups interested in sustainability a unique added value that gives them a first-mover advantage: they can come to the negotiating table with potential investors with sustainability practices that exceed current market expectations, or position themselves to customers with sound and robust sustainability claims.
Mrs. Fortanier-Weege, Mr. Vicier, thank you very much for this interview. 
Read more about the circular bioeconomy in the e-magazine:
https://www.goingpublic.de/aktuelles-epaper-lifesciences/