Driving the bioeconomy forward and scaling it up? Why has Germany not succeeded like other countries such as Belgium, France or the US in recent years – and how can this be changed? Representatives of the German bioeconomy from business and science discussed these questions during a panel discussion at the "Bioeconomy Symposium" held in Berlin, Germany, in early September this year. They made important points on how Germany's bioeconomy can be brought back into play. By Urs Moesenfechtel 
Together with the German biotech industry organisation BIO Deutschland, The German Federal Ministry of Economic Affairs and Climate Action (BMWK) hosted a bioeconomy event that was also dedicated to honouring the life's work and 80th birthday of Christian Patermann. He is considered the "father of bioeconomy" by many of today's activists because he initiated and pushed the knowledge-based bioeconomy at the European level in the nineties. The panel discussion of the conference featured prominent figures of the German bioeconomy scene.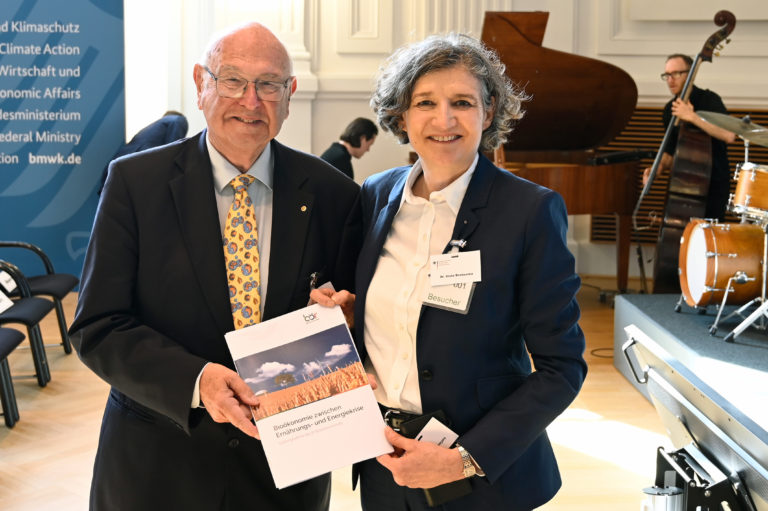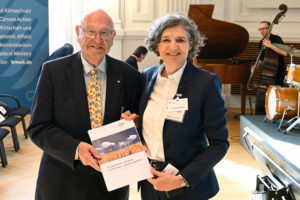 Take bioeconomy developments in other countries as a model
"Germany was already a leader in biotechnology," said Christine Lang, biotech entrepreneur and currently the German representative on the International Adivsory Council on Global Bioeconomy, to kick off the discussion. "In recent years, however, we have missed the opportunity to scale up good ideas and put them into practice" she continued and thus set the topic of the discussion: what is the reason that Germany`s bioeconomy lags behind that of other countries, and how can this be changed? Lang elaborated that research and development should not be an end in itself, but there needs to be a corresponding ecosystem for scale-ups. "In Germany scale-up has not been a priority and has been left to the companies themselves for too long, but they often do not have the necessary financial resources for scale-up," she explained. "Other countries like Belgium, France or the US adapted and expanded existing funding guidelines to the newly emerging forms of enterprise faster than we did. I would like to see a similar "new look" at existing regulations from the politicians here."
Make innovative products more comparable
Panelist Jürgen Eck, Co-CEO and CTO of SymbioPharm GmBH, member of the board of BIO Deutschland and member of the German Bioeconomy Council, pointed out that the remaining time to reach the goal of becoming CO2-neutral by 2045 is short. He therefore proposed stronger innovation funding to accelerate sustainability efforts. "We need more equity financing, especially for start-ups. Research funding alone is not enough, there is a lack of investor-based capital market structure to implement and scale new products" he said and proposed the declaration of CO2 equivalents for production, transport, use, and disposal of products: "This declaration would increase the comparability of products and thus change consumer awareness and behavior. This in turn could increase the demand for a new product and increase its profitability. And this of course would affect the investment landscape." To test the idea of CO2 pricing and designation, Eck suggested "regulatory test markets" along the lines of an experimentation clause.
Improving the plannability of investments in bioeconomy technologies
The fact that bioeconomy is not yet part of the mainstream economy in Germany is not a result of lack of research funding or excellent scientific results, Markus Wolperdinger, Director of the Fraunhofer Institute for Interfacial Engineering and Biotechnology IGB and Vice Chairperson of the German Bioeconomy Council, pointed out. "It has much more to do with a slow translation of research results in real world applications and the implementation of new technologies in the market, due to still cautious investments by industry and investors in bioeconomy production facilities. To overcome this challenge, industrial investments must be more plannable for investors and the return of investment has to be realistic," Wolperdinger emphasized. "And this requires a plannable and stable framework," he pointed out. Wolperdinger welcomed the fact that the government has recognised this challenge and bioeconomy is now receiving additional attention for the translation to the mainstream economy.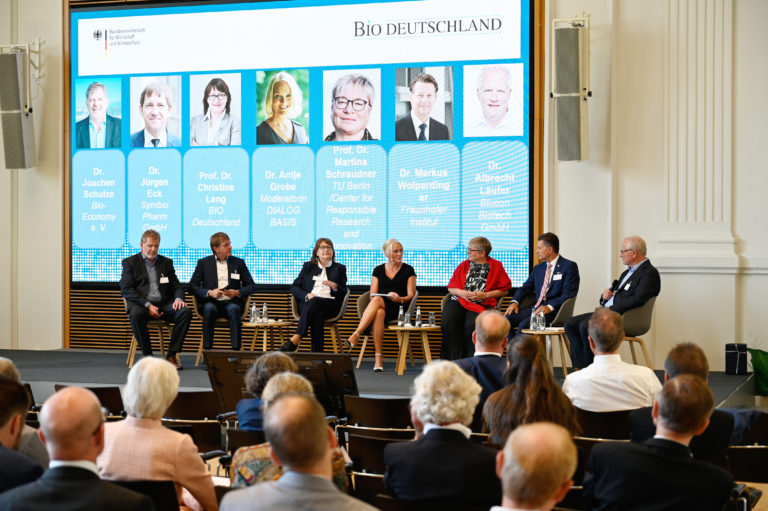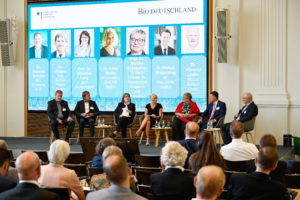 Address the lack of facilities
The issue of the lack of industrial plants in Germany was taken up by Albrecht Läufer, CEO of BluCon Biotech: "There is still no plant that allows for the pre-treatment of lignocellulose – and even one plant would by far not be enough." He proceeded with an example from his own entrepreneurial experience – the production of the bioplastic PLA (poly lactic acid) via lactic acid from agricultural residues – to visualize the difficulties with the practical implementation of the bioeconomy: "PLA production is economically feasible with biomass residues, such as straw, bagasse, wood or similar. But after proof of concept in the lab you have to show that the process can be scaled up to pilot and to commercial scale. There is a lack of pilot and demonstration scale facilities for 2nd generation bioeconomy. Only if you solve these challenges, you can plan and implement a plant with a capacity of 100,000 tons," he added.
Joachim Schulze, Chairman of the BioEconomy Cluster e.V, supported Läufer's statements and aldo described the problem of missing and building up new facilities, for example at the Leuna site in Saxony-Anhalt. "Despite best efforts we so far have not succeeded in industrially mapping a complete value-added cycle that – in our case – starts from lignocellulose," said Schulze and added that although Leuna is a globally renowned location, even under very good conditions many companies ultimately move away. "They end up building their plants in the Midwest of the US, for example, because the energy is cheaper there." Another problem is the lack of specification of existing installations: "There is no food-certified plant in Germany. The nearest one is in Belgium and it is already contracted until the end of 2023", he described the difficulties with resources.
Strengthen regional approaches
Another perspective how scaling up could be promoted was presented by Martina Schraudner, from the Center for Responsible Research and Innovation of the Technical University ((TU) Berlin. She emphasised that regional anchoring, that is the regional transformation and innovation ecosystems based on local companies and sector networks, would lead to improvements. She added: "We still lack a larger number of actors, apart from those already coming from academia, to stimulate and lead a societal discussion on regional, bioeconomic value chains." Schraudner also called for a societal and economic reassessment of bioeconomy, biotechnology, and genetic engineering. In view of global challenges and the associated ecological, social and economic risks, the "risk assessment" of processes, technologies and products should be rethought, Schraudner urged.
Work on reservations about genetic engineering
Christine Lang agreed with Schraudner, saying that the social and economic trend towards sustainability can only be served if previous reservations about genetic engineering are overcome. This is particularly important when considering how bio- and gene technology can help to reduce land use and consumption in a bioeconomy.  All discussants emphasized the importance of this debate. In this context they considered it also important to show how Novel Food technologies such as "Clean Meat", "Precision Fermentation" or "Myco-protein" have a large potential to reduce land use and at the same have the potential to secure food supply for a still growing world population in the future.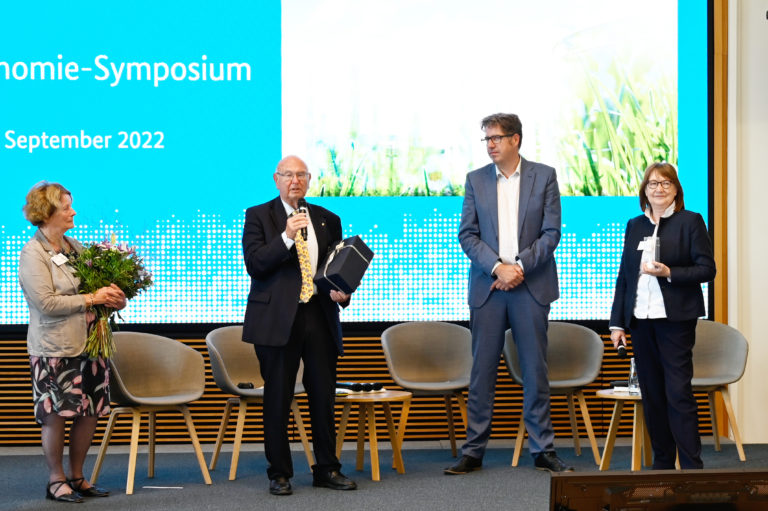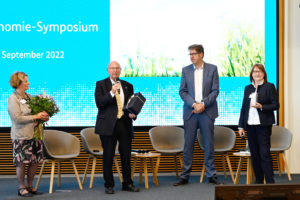 Introduce price comparability and storytelling
Ultimately, the key is to reward sustainability in terms of price, especially in comparison to fossil-based products. Lang summed it up: "It cannot be that sustainable and non-sustainable products continue to be treated the same, ending up in new sustainable product continue to be treated the same, ending up in a new sustainable product beeing more expensive than those from traditional sources. If there were an obligation to internalise external costs, such as the CO2 footprint, it would quickly become apparent that price differences are in fact much lower. Time is ripe for these kinds of changes, just look at other sustainability trends such as the growing sharing community and the increasing recycling of products." Jürgen Eck added that such trends can only be strengthened if communication is changed, for example with better and more understandable storytelling to highlight the benefits of new products instead of just raising a cautionary finger.
Empower women to start businesses
The fact that not only the communication of the bioeconomy, but above all the founding of companies is not yet developing as desired, is primarily because women are not sufficiently involved, explained Lang and said: "There is a need for the targeted promotion of women, which could also be stipulated in funding guidelines, for example, by providing more funding if women are part of a board." Participants agreed women's start-ups would correspond in their level of innovation to those of men, but that women are more interested in the long-term exploitation of their research results. Unlike men, they are not as often motivated by an exit strategy. The current funding and investor landscape should take this need into account.
Read more about the circular bioeconomy in the e-magazine:
https://www.goingpublic.de/aktuelles-epaper-lifesciences/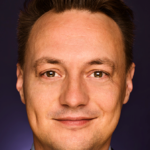 Urs Moesenfechtel, M.A. (geb. 1978) studierte von 1998 bis 2005 Germanistik, Erwachsenenpädagogik und Politikwissenschaften an den Universitäten Köln und Leipzig. Von 2013 bis 2020 war er am Helmholtz-Zentrum für Umweltforschung (UFZ) als Presse- und Öffentlichkeitsreferent für die Themen Naturkapital und Bioökonomie zuständig. 2021 gab er das Buch "Das System Bioökonomie" heraus, das 2022 auch auf Englisch erschien. 2021 übernahm er die Interimskoordination des Deutschen Bioökonomierats. 2021 und 2022 war er Wissenschaftsredakteur für das Deutsche Zentrum für integrative Biodiversitätsforschung (iDiv) Halle-Jena-Leipzig. Seit 2021 ist er als Redakteur für die GoingPublic Media AG - Plattform Life Sciences für die Themenfelder Biotechnologie und Bioökonomie zuständig.