Diese Veranstaltung hat bereits stattgefunden.
9th BioRiver Boost!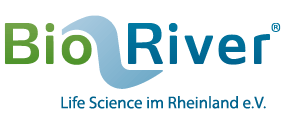 Start-up competition for Biotech- and Life Science Founders
BioRiver Boost! is the start-up competition for founding projects and start-ups that look for a direct connection to their future customers and ask for a feedback to their technologies and business models by market leaders. The BioRiver board as well as managers of the BioRiver member companies, from the start-ups to the leading corporates, contribute to the competition.
In 2021 this were the winning teams: DNTOX, Düsseldorf, delivering a cell based alternative to animal testing, HBOX, Aachen, convincing with a small box for the detoxification of carbon monooxyginated patients, and PRAMOMOLECULAR, Berlin, working for innovating the treatment of cancer.
Price: The best project is selected based on the online-application, the live presentation and the Q&A by the industry jury and will be awarded with the BioRiver Boost! award, an individual coaching and marketing support.
The BioRiver association is inviting all founding projects in life sciences and biotech from Germany and the neighbouring European countries to send their application on time and participate in the 9th BioRiver Boost! 2022.