With a unique position in the capital market ecosystem, Nasdaq Nordic links together investors and corporates allowing ­investors access to sustainable investments and giving corporates access to capital to transform their businesses.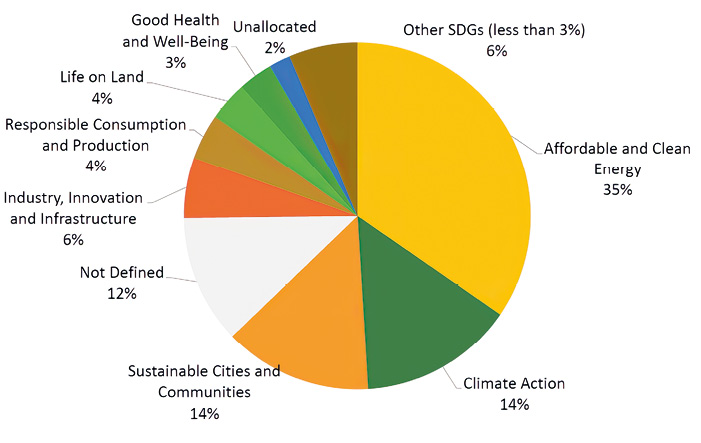 The Nordics has a long history of being at the forefront of sustainability with experience and knowledge regarding sustainable technologies as well as a mature financial sector with banks, ­institutional investors and one of the most active retail trading segments in the world. The core and foundation of Nasdaq and Nasdaq Nordic are supporting companies in accessing capital. Over time, ESG and sustainable investments have had an escalating impact on the capital markets as well as companies' ability to succeed. T­oday, creating a strategy for sustainability is not enough – companies that aim to ­succeed also need to develop sustainable business strategies.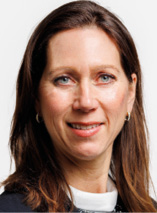 Our role as an exchange is not to ­determine and assess what is or is not ­sustainable in the same way as we are not the ones to decide what is or is not a good investment. A key role of the exchange is instead to provide transparency between listed companies and investors – creating integrity and credibility for the capital markets and thereby supporting investors in making informed investment decisions. Historically, the focus of transparency has been on financials, but investors today have a much wider perspective when they look at investments, and for many of them, sustainability has gone from something that is nice to have to something that they need to have.
Investments in sustainability are not only about allocating capital to the most sustainable companies; they are just as much about allocating capital to companies that are on a journey to become more sustainable as well as to new companies with new technologies that will make our world more sustainable. The IEA estimates that nearly 50% of the technologies needed to reach net zero by 2050 are still under ­development, and the stock market has an important role in supporting and allocat­ing capital to projects and companies that focus on building a more resilient future and scale up the green transition.
Nasdaq enables companies to master their sustainability work
With new requirements that companies and investors must adhere to, many are looking for tools and services facilitating the understanding of these, planning
the sustainability strategy ahead and ­executing plans. If you are in a management team or on a board, you must ensure that you have a governance structure that incorporates sustainability aspects into every decision which serves as the ­foundation of creating truly sustainable business models.
Nasdaq's corporate governance and compliance solutions, such as Board­vantage and Directors' & Officers' ­Questionnaire, provide a suite of board technologies that enable boards and ­leadership teams to work at peak performance. In addition, Nasdaq offers board advisory services and the opportunity to partake in the Nasdaq Center for Board Excellence network, providing the latest news on governance and trends affecting management teams and boards where ESG-related questions are becoming more and more present.
In a world with increasing focus on ­environmental and social aspects, Nasdaq furthermore supports global listed companies and bond issuers in building their ESG strategy and navigating the expec­tations of the public markets as well as IR intelligence services in raising their ­investor brand and valuation.
Sustainable debt markets
Nasdaq launched its first sustainable debt market in Stockholm in 2015. At launch, the market segment listed green and sustainability bonds with a nominal volume of about EUR 700 million. By mid-2023, the market had grown to EUR 55+ billion and expanded in both sustainability themes and instrument types. The Swedish corporate bond market has seen the fastest growth in sustainable debt during the past few years, and in 2023, more than 30% of listed corporate bonds are issued under a green, social, sustainability or sustainability-linked label.
Sustainable Bond Network – ­increasing transparency
Investors are becoming more ESG focused and the interest in sustainable bonds has grown dramatically. The Nasdaq Sus­tainable Bond Network is a market-leading solution with a database of global green, social and sustainability bonds. It allows investors to find issuer and bond level ­information, generate impact reports and find sustainable investments that match their goals.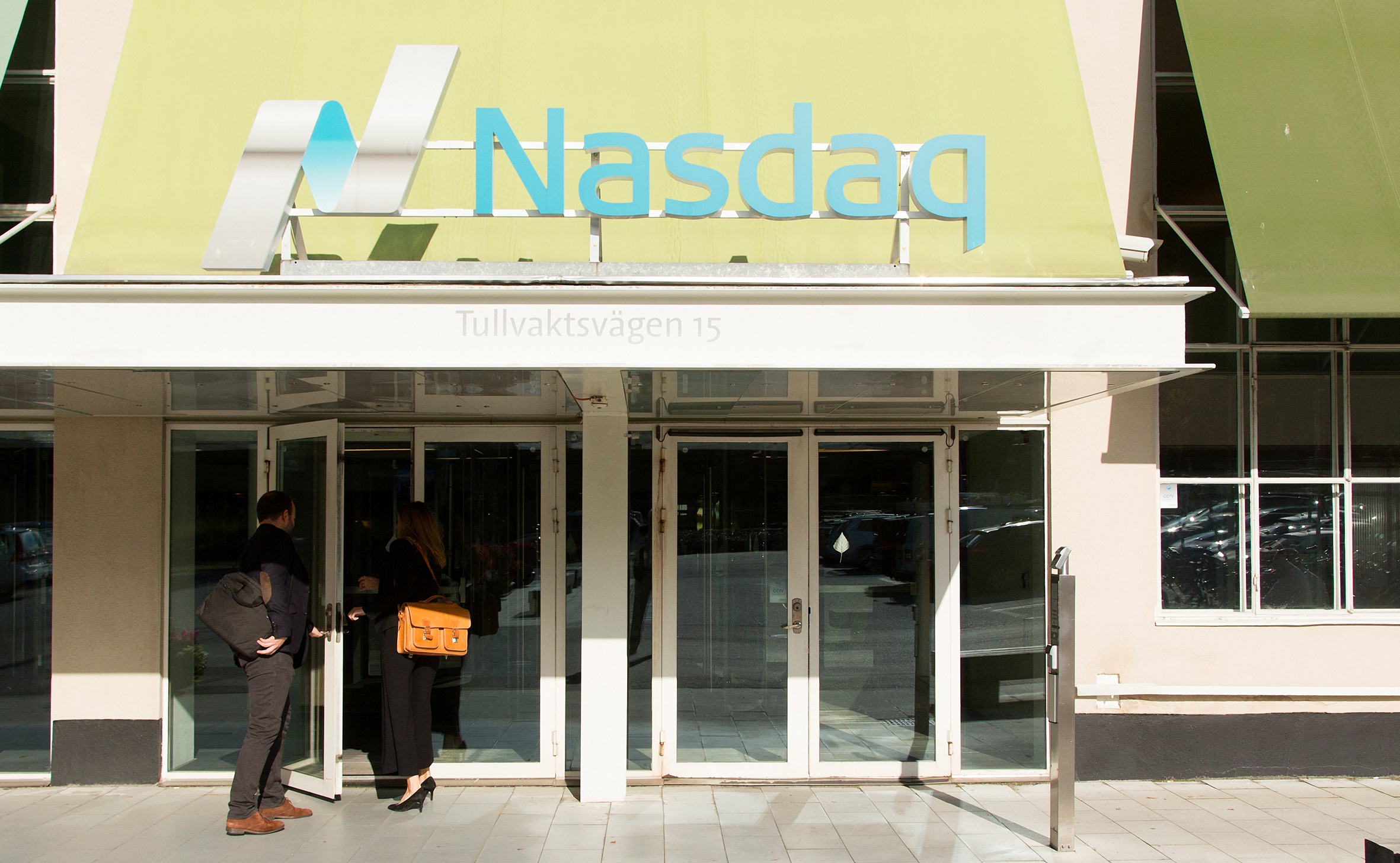 Puro.earth
Nasdaq also works with solutions for the execution of net-zero strategies and aims to support its corporate customers in managing their residual emissions by providing access to high-quality carbon removal certificates. In 2021, we acquired a majority stake in the world's leading crediting platform for carbon removals, Puro.earth. Puro.earth became the first carbon-removal crediting programme focused on durable carbon removal with a storage time of at least 100 years. The platform connects carbon-removal suppliers with buyers and today we have over 100 suppliers ­connected and more than 500 waiting to be onboarded.
Even with the abatement of own emis­sions and emissions in the supply chain, there will be residual emissions which must be managed to reach net zero. There will also most likely be a need to remove carbon dioxide from the atmosphere to ­reverse the temperature increase. Therefore, there is a need to develop large-scale capacity for carbon removal with long or permanent storage. That is the mission of Puro.earth. The voluntary carbon market is growing fast, but it is still a nascent ­market. With a position both as a carbon-crediting platform and a technology ­provider, Nasdaq has a unique position to support the scaling of a trusted and interconnected global carbon market.
Investors are becoming more ESG focused and the interest in sustainable
bonds has grown ­dramatically.
Bringing trust and transparency to carbon markets
Building trust and transparency, creating an economy that rewards negative emis­sions, and progressive players as well as long-term commitments are core pillars for scaling the market. Taking our experience from developing transparent markets within equity, fixed-income and derivatives markets, to name a few, will be a key success factor in supporting the development of an efficient market for carbon ­removals. However, there is also a need to work together with governments and ­regulators to establish harmonized and clear rules and frameworks.
An ecosystem that supports the green transition
Nasdaq is not just a platform with the ­means to trade a diverse range of financial instruments and facilitate the listing of companies spanning from nascent start-ups to well-established enterprises, both on a national and international scale. As part of a large ecosystem, Nasdaq distinguishes itself as a committed participant actively engaged in fostering collaborative efforts between corporations and investors that together can create a green and prosperous future.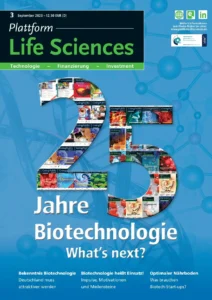 Der Artikel ist in der Plattform Life Sciences-Ausgabe "25 Jahre Biotechnologie – What's next?" erschienen:
https://www.goingpublic.de/wp-content/uploads/epaper/epaper-Life-Sciences-3-2023/#116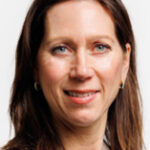 Maria Groschopp Dellwik is Head of Listings & Strategy at Nasdaq in Stockholm. She has many years of experience in capital markets and listings.