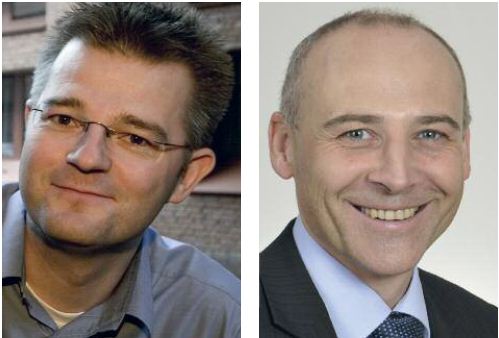 Industrial Biotechnology (IB) is usually classified as a cash flow financed industry. This particularly applies for service companies. But there are also product driven companies in IB. GoingPublic Magazin talked to Dr Marc Struhalla, CEO of the venture capital financed c-LEcta GmbH, and his investor Dr André Zimmermann, Partner at SHS Gesellschaft für Beteiligungsmanagement mbH about the meaning of venture capital for industrial biotech.
GoingPublic: In contrast to Red Biotech, Industrial Biotech is a more service oriented industry with the possibility to finance a company by cash flow. Why did you decide to use Venture Capital as a means of financing?
Struhalla: We believe that this is not a question of color, but a question of which business model you follow. A service-based business model for a biotech startup can often be established without making use of venture capital. This is true for a Red as well as an Industrial Biotech. We at c-LEcta believe in the strategy to build the company on sustainable product business. This strategy has proven to be successful and needed a substantial venture capital investment.
Zimmermann: Some, but not all industrial biotech companies have a service oriented business model. For those companies which are developing products for different markets it is not possible to finance the product development out of their own cash flow and they need some kind of capital. In this case venture capital is in general the leading financing source. As c-LEcta has decided at an early time point to develop innovative products for attractive market segments, the decision for venture capital financing was a logical consequence.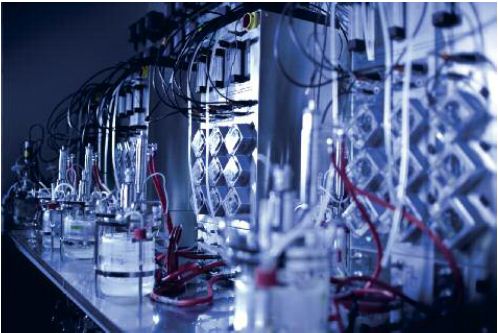 GoingPublic: The investment volume in European Industrial Biotech is usually smaller than in US Biotech. Is the industrial biotechnology in danger of losing the competition to US companies even if they are provided with VC?
Struhalla: From a macroeconomic perspective this certainly is a threat. Nonetheless many of the venture capital raised by US industrial biotech firms today goes into ground and steel to proof their technologies in demonstration plants. Most of the companies still need to prove that this will pay off. Competition always breaks down into distinct product applications in niches, of which there are many. Especially for industrial biotechnology, whose applications are spread over a broad range of different markets. We believe that it is a good strategy for Europe to focus on high-value specialty products rather than jumping into the crowded shark pools for large volume commodity products, which rely more on raw material availability and costs than on technology efficiency.
Zimmermann: It is not only the industrial biotech segment where the investment-volume is usually smaller – this is the case in all venture backed segments. But the amount of money invested is not the only factor for the success of a company or a total segment, especially when one is looking at growing start-ups. If you are looking for example at the European medical device sector, this industry is fully competitive compared to the States and is not losing the competition to venture backed US companies. Exceptions are probably all those fields where huge amounts of capital and time are needed to bring a technology/product onto the market.
GoingPublic: What risks does the VC model hold for industrial biotech companies?
Struhalla: Venture capital is connected to the expectation of high returns in time frames of let's say five to seven years. So you are in the middle of the conflict of doing things quite fast and accurately at the same time. Spending money is the easiest thing to do, but you need to create value. Innovation in industrial biotech is a quite complex challenge. There usually are competing, often non-bio alternatives, you are facing regulatory hurdles, application development and scale-up challenges. Superior technology itself doesn't make it.
Zimmermann: I fully agree. VC-financed companies have to create high values in a distinct time frame of several years. But this is the case for all venture backed companies. The key question here is whether the time for product development, regulatory hurdles or market entry/expansion is in line with the investment horizon of VCs. From our point of view this in general seems to be the case although there might be some exceptions. Therefore the industrial biotech segment is interesting for venture financing.