Dwindling fossil fuel resources, climate change and a growing world population present research and industry, and particularly the raw material and energy-intensive sectors of the economy, with major challenges. The objective is therefore to transform an economy that is primarily based on the use of fossil fuels into a bio-based economy, i.e. a bioeconomy. A bioeconomy is heavily knowledge-based and its development is therefore highly dependent on research efforts and endeavours. By Prof. Thomas Hirth and Prof. Ralf Kindervater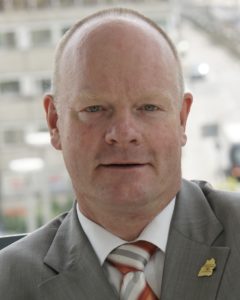 In 2012, the Baden-Württemberg Ministry of Science, Research and the Arts initiated the "Shaping the Future with Bioeconomy" strategy to support research institutes in Baden-Wuerttemberg with their efforts to position themselves according to their strengths and potential in this field. A bioeconomy strategy group consisting of representatives from all of the universities involved in bio-economic research and teaching drew up a comprehensive research concept aimed at promoting bio-economic research in Baden-Wuerttemberg.
Towards efficiency
The group's recommendations were warmly welcomed by the federal government of Baden-Württemberg, and a new bioeconomy research programme was launched by the Baden-Wuerttemberg Ministry of Science, Research and the Arts in 2013. Approximately 30 bioeconomy-related projects were proposed by external participants and commenced in the second half of 2014. The "Sustainable and flexible value-added chains for biogas in Baden-Wuerttemberg" research network is focusing on developing biogas facilities which are not only far more efficient than existing power plants, but which also fulfil a new function as energy stores that enable the connections with public electricity and gas grids. A further objective is to use previously untapped source-materials such as woody biomass and kitchen waste, and to exploit fermentation residues as efficiently as possible. The "Lignocellulose – changing to an alternative raw material platform for new products and materials" research project is targeting the holistic use of woody biomass. At present, plants with a high proportion of fibres and woody components that contain large amounts of lignocellulose are almost exclusively used for the production of energy and construction materials. New methods enable lignocellulose to be used as a raw material for producing higher value bio-based products, such as biopolymers and surfactants. The third key research association, "Integrated use of microalgae for nutrition", is focusing on advancing the use of microalgae in the food and animal feed sectors. Since arable land is becoming scarce worldwide and microalgae can be grown in large quantities, these have become a highly interesting raw material source for the bioeconomy. This research association is working on the selection of microalgae that are easy to grow, harvest and process into high-quality products.
Establishing a value added network for the bioeconomy
The "Baden-Wuerttemberg Bioeconomy" research programme is helping research institutes in Baden-Wuerttemberg to position themselves adequately in the bio-economic field, and aims to enhance the cooperation with other research institutions and industry, as well as to develop new technologies for the industrial sector in the federal state. The programme is also making a major contribution to the government's sustainability strategy.
Den vollständigen Beitrag finden Sie in der 6. Industrial Biotechnology Ausgabe der Life Sciences Series.