Bildnachweis: Funtap – stock.adobe.com.
M Ventures is the partner of choice for new biotech companies in their early stages (seed and series A) for several reasons. We are a group of scientists and investors who are passionate about novel discoveries and working together with founders to translate their discoveries into real-world solutions to problems in healthcare, and since 2016, also in life sciences, ­performance materials and new businesses. By Therese Liechtenstein
We are not afraid of rolling up our sleeves and supporting founders in company creation. In fact, this is what we love doing – and due to our experience in company creation out of academia and Merck spin-offs, we are particularly well equipped to support our companies in this fashion. As early-stage investors, we believe that it is important to support our companies beyond financing, through what is sometimes called "smart money". M Ventures' support includes ­access to our network, assembling teams, developing strategic direction and design­ing experimental and development plans, amongst many more activities.
M Ventures as partner of choice for entrepreneurs and co-investors
When looking at some of our spin-off ­success stories like ObsEva, one of the top ten European biotech IPOs in 2017, and Prexton Therapeutics, which was sold to Lundbeck in a USD 1 bn deal in early 2018, you will see a model that works and which has allowed us to build a reputation for early-stage company creation.
Our typical modus operandi is to syndicate with other top-tier investors specialized in the respective fields. This allows bringing several experienced funds together, which provides the best support for a start-up company, both in terms of value-added as well as financing. We pay particular attention to bringing in new investors who are best-suited for the different stages of the growing companies. To this end, M Ventures has a network of investors for all stages, and we are the go-to fund to approach for seed as well as follow-up financings.
M Ventures' Background
M Ventures was established in 2009 to take an active role in early stage investments and company creation in the fields most strategically relevant to Merck. The venture fund gave Merck a tool to become more engaged in the start-up environment, to give us a wider view on external innovation, and to allow us to strike relationships with other key investors and entre­preneurs, tapping into young and ambitious ideas beyond imagination.
Currently, M Ventures manages a EUR 300 m evergreen fund, with over 42 active portfolio companies (26 of which are in the healthcare space) as one of the most active corporate VC investors in the area. Since 2016, we have been operating four funds under the M Ventures umbrella, consisting of the most mature healthcare fund (a EUR 150 m evergreen fund), and the newly created life sciences, performance materials and new businesses funds (EUR 50 m evergreen funds, respectively).
The healthcare, life sciences, and performance materials funds cover all three of Merck's business sectors, while the new businesses fund allows for crossovers between businesses, investing in digital innovation as well as for exploring new business fields. In our healthcare fund, we are looking for early-stage companies develop­ing novel therapeutics in the areas of ­oncology, immuno-oncology, immunology and fertility. There needs to be a clear indication of first-in-class potential for us to take a closer look at an opportunity.
While we do love science and technology, what we really want to see is a "commercially relevant" product. We find that, as an investor, we often have a role of helping start-up teams translate their science and technology into real-world solutions.
Advantages for Start-ups
From the point of view of a fledging start-up, there are significant advantages in engaging with M Ventures, in addition to the ones mentioned above. Firstly, incorporating the combined knowledge of Merck's R&D organization enhances development plans. We have often seen critical reviews by R&D either validate start-up plans and/or recommend the inclusion of key experiments to generate data supportive of a future exit.
Another key advantage lies in engaging with M Ventures is its evergreen structure. The ability to stay with the portfolio company exclusively based on the merits of the opportunity is a highly appealing proposition to founders; they know M Ventures capital is patient and willing to see through the volatility of development.
In summary, we believe M Ventures combines the best of both worlds: creating entrepreneurial environments where new ventures can blossom and providing Merck with complementary ways to grow and explore new areas.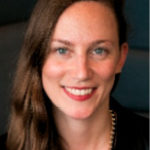 Therese Maria Liechtenstein
Therese Liechtenstein, PhD, is an Associate in the healthcare fund of M Ventures, the strategic corporate venture capital arm of Merck. Previously Therese managed strategic projects for the healthcare business of Merck in Darmstadt, Germany. Therese has a PhD in immuno-oncology from University College London.