SIRION Biotech GmbH
SIRION's mission is to help expedite gene, cell and immunotherapies with its ability to design cutting edge AAV-, Lentivirus-, and Adenovirus-based technologies. Cost and affordability for pat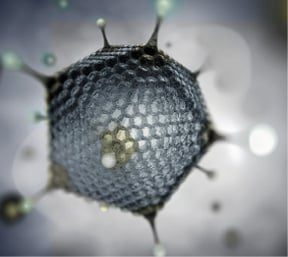 ients has become a big challenge for SIRION and the industry as a whole.
SIRION Biotech is a self-sustainable and fast growing private company. The company is seeking growth capital for it to grow the value added it provides to drug developers out of its sites in Munich, Paris and Boston.
---
SIRION at a glance:
Field of Activity

Custom vector design and supply for a new generation of therapeutics (gene- and cell therapies, CAR-T cell therapies).
Ownership Structure and Financing
7 non-executive investors with largely financial bias, 2 executives. Company fully owns SIRION Biotech International Inc. in Cambridge, MA and holds stock in InProTher ApS at the Novo Nordisk Bioinnovation Institute COBIS in Copenhagen.
Partners
SIRION has broad and deep insights into development priorities. The company is leveraging these insights for its own investment strategy in selected pre-clinical indication areas.
Technology

Viral vector-based technologies with a unique focus on vector design for improved transduction efficiencies, manufacturing yields and safety standards for gene and cell therapy developments.
Products/Services
AAV, Lentivirus and Adenovirus custom vector engineering and preclinical manufacture, consultancy for pre-/clinical vector optimization for cell and gene therapy developers, transduction enhancers.
Unique Selling Point
SIRION is the ultimate industry contact for early stage viral based gene & CAR-T therapies.
Membership in Networks/Associations
Cell and Gene Therapy societies membership worldwide (USA, Europe, Germany, GB, France).
Date of Incorporation/
Number of Employees

2007/40

Others
The Transduction Company – Engineers of viral vectors for transformative gene and cell-therapies.
Contact: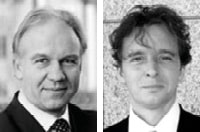 Address
Am Klopferspitz 19            125 Cambridge Park Drive Suite 301
82152 Martinsried              Cambridge, MA
GERMANY                          USA
Telephone
Germany: +49 89 700 961 99 9
USA: +1 857 284 1844
E-Mail
info@sirion-biotech.com
Web Address
www.sirion-biotech.com
---
ARTIKEL ZU DIESEN SCHLAGWORTEN