EpiQMAx GmbH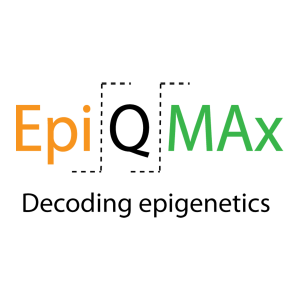 EpiQMAx is constantly looking for interested partners to drive epiproteomic workflows towards clinical applications.
Business Concept
EpiQMAx offers a full service for the quantitative analysis of proteins and protein interactions (including PTM's) by means of mass spectrometry. Since 2018 we are a partner for the development of drugs and biomarker research with a focus in the epigenetic field. Headquartered nearby Munich, we operate state-of the-art mass spectrometers to ultimately facilitate proteomic screenings into clinical
applications by a fee-for-service model.
Product/USP
"better, faster, cheaper" for mass spectrometry, protein analysis and epiproteomics
Market Potential:
The global epigenetic market grows with a CAGR of 17,3%. The adressable market is composed of more than 350 potential customers in the EU alone. This represents a total adressable market of more than 159 million Euro by 2022.
Achievements/Milestones
EXIST Gründerstipendium 2018
FLÜGGE Funding 2018
Price awarded start-up at the Munich Business plan competition as well as at the MIT:FUTURA Berlin in 2018/2019
EIT Headstart funding 2019.
Address
Großhaderner Street 9
82152 Planegg