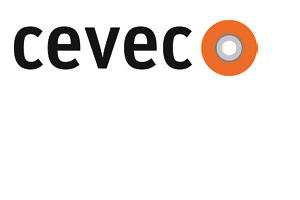 CEVEC is a biotechnology company specialized in the production of biopharmaceuticals using its proprietary CAP-Technology, a unique human suspension cell-based production platform.
CAP-GT cell lines enable scalable viral gene therapy vector production with easy handling and competitive production costs when compared to adherent cell culture systems.
In addition, the Company has developed a helper-free AAV (adeno-associated virus) packaging cell line for scalable stable gene therapy vector production independent of transient transfection or helper virus.
CAP-Go enables the production of recombinant proteins previously out of reach that are notoriously difficult to express in conventional cell lines including blood coagulation factors, C1-Inhibitor and others.
Overview:
| | |
| --- | --- |
| Field of Activity | Development and licensing of cell-based production platforms for biopharmaceuticals |
| Ownership Structure and Financing | Privately owned; investors are Peppermint VenturePartners, Creathor Venture, NRW.Bank, KfW Bank, G.A.T. Holding, Investtodate GmbH and several private persons. |
| Partners | Selected license partners: Beckman Research Institute, BioLamina AB, Biotest AG, CellGenix GmbH, CSL Limited, Généthon, medac, PlasmidFactory GmbH & Co. KG and Provecs Medical GmbH CDMO partners: Paragon Bioservices Inc. and GenIbet Biopharmaceuticals |
| Technology and Unique Selling Point | CEVEC´s human suspension cell-based CAP technology provides fully scalable, clinical-grade good manufacturing practice (GMP) compatible solutions for the production of viral gene therapy vectors and recombinant glycoproteins. The CAP-GT platform includes a helperfree AAV packaging cell line for stable vector production and RCA-free production of adenoviral vectors for gene therapy applications. The CAP-Go system provides outstanding pharmacokinetic profi les and characteristics in terms of authentic and tailor-made glycosylation capabilities as well as high yield production of complex proteins. |
| Products / Services | Cell line and process development and technology licensing for the pro duction of tailor-made recombinant glycoproteins and gene therapy vectors. |
| Membership in networks / associations | BioRiver, Bio Cologne, Bio Deutschland, BIOCOM, Dechema, VCI |
| Date of Incorporation / Number of Employees | 2003 / 30 employees |
---

Contact:
| | |
| --- | --- |
| Telephone | +49 221 460 208-00 |
| Telefax | +49 221 460 208-01 |
| E-Mail | info@cevec.com |
Address:

CEVEC Pharmaceuticals GmbH
Gottfried-Hagen-Straße 60-62
51105 Cologne
Germany
Web-Address: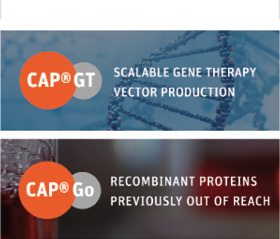 ---

ARTIKEL ZU DIESEN SCHLAGWORTEN