Atriva Therapeutics GmbH
Atriva Therapeutics, is a German biopharmaceutical company pioneering the development of host-targeting antiviral therapies, founded by a team of leading scientists in viral research and seasoned industry experts in 2015. The Company aims to develop new antiviral therapies against different respiratory viral infections.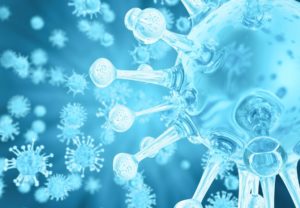 The Atriva lead drug candidate ATR-002 is a host-targeting MEK inhibitor, inhibiting viral replication in influenza and other respiratory infections, an area of high unmet medical need. ATR-002 is under clinical development in a Phase I trial to evaluate safety and tolerability in healthy subjects. The Company owns seven patent families with broad coverage related to the use of MEK inhibitors and other kinase inhibitors for anti-viral therapies.
---
Atriva Therapeutics at a glance:
Field of Activity

Atriva Therapeutics develops MEK inhibitors to tackle human pathogenic RNA viruses e.g. influenza, hanta, RSV, corona viruses and other undisclosed viral targets. For their replication and spreading, they all depend on the MEK kinase function. All diseases are potentially lethal, with no effective therapies or vaccines available.
Ownership Structure and Financing
Private company. 2016-2018: First closing of Series A round (up to € 6 Mn as convertibles); Seed round of € 4 Mn by Dutch/German/ Canadian investor group and Hightech-Gründerfonds in 2016; Winner of the German Science4Life Business Plan Contest 2016.
Products/Services
• ATR-002: Clinical Phase I data against influenza expected in fall 2019.

• ATR-004: Preclinical validation against hantavirus.

Technology
Replication of RNA viruses depends on the Raf/MEK/ERK signalling cascade. The Atriva MEK inhibitor blocks this pathway, effectively impairs viral replication and favourably modulates immune system. Due to blockade of the intracellular pathways, resistance formation is hardly possible.
Unique selling point
New antiviral mode of action with high resistance barrier and broad activity.
Date of Incorporation/
Number of Employees

2015/12
---
Contact: