Atriva Therapeutics GmbH
Atriva Therapeutics, is a German biopharmaceutical company pioneering the development of host-targeting antiviral therapies, against different respiratory viral infections, founded by a team of leading virologists and experienced industry experts.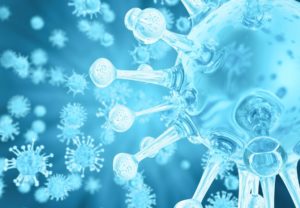 Lead drug candidate ATR-002 is a first-in-class host-targeting agent, which inhibits viral replication in influenza and favorably modulates the body's immune response. ATR-002 has successfully been tested in a Phase I trial, demonstrating safety and tolerability in healthy subjects. A Phase II study to evaluate efficacy in hospitalized COVID-19 patients is expected to start this fall; a Phase II study in influenza will follow in early 2021. The company owns eleven patent families related to the use of MEK inhibitors and other kinase inhibitors for anti-viral therapies.
---
Atriva Therapeutics at a glance:
Field of Activity

Atriva Therapeutics develops MEK inhibitors to tackle human pathogenic RNA viruses e.g. influenza, hanta, RSV, corona viruses and other undisclosed viral targets. The replication of these viruses depends on the MEK kinase function, which is inhibited by ATR-002. Furthermore, ATR-002 reduces cytokine and chemokine release, thus lowering the risk of an overshooting immune response. All of these diseases are potentially life-threatening, and there are only limited treatment options.
Ownership Structure and Financing
Atriva is a privately owned company. It cooperates with leading academic institutions and offers license partnerships to the pharmaceutical industry.
Products/Services

ATR-002 in COVID-19: Phase II trial in moderate to severe COVID-19 hospitalized patients expected to start in fall 2020.
ATR-002 in Influenza: Phase II trial planned to start in early 2021.
ATR-004 in Hantavirus: Preclinical validation ongoing.

Technology
Replication of RNA viruses depends on the Raf/MEK/ERK signalling cascade. The Atriva MEK inhibitor blocks this pathway, effectively impairs viral replication and favourably modulates the immune system. Due to its host-cell approach, formation of viral resistances is virtually excluded, and mutated viruses can also be treated.
Unique selling point
New antiviral mode of action with high resistance barrier, longer treatment window and broad activity against respiratory RNA viruses. ATR-002 has been developed specifically to treat respiratory viral infections by inhibiting MEK and is uniquely positioned as a promising therapeutic candidate in the current COVID-19 pandemic.
Date of Incorporation/
Number of Employees

2015/20
---
Contact: