4basebio
Bildnachweis: 4basebio.com.
4basebio AG (Frankfurt, PRIME: 4BSB) aims to open up the global DNA market by removing bottlenecks, increasing production capacities and improving performance of high purity, GMP grade DNA products made to the highest quality international standards. The company is building up its production capacity of DNA-based products for therapeutics, diagnostics and research. In particular, 4basebio will address the needs of the fast-growing markets for novel gene therapies and gene vaccines. Two markets that are supporting the mega-trends in personalised medicine, which currently face significant constraints, in capacity, cost, quality, safety, and universal application.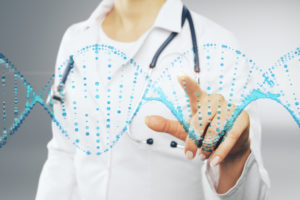 Besides DNA production, 4basebio provides research and diagnostic products based on the proprietary enzymes, addressing the research tools and diagnostic products markets.
---
4basebio at a glance:
Field of Activity
4basebio addresses the limitations of existing DNA products which prevent gene-based therapies becoming more widely available. The company's proprietary enzymatic technology enables the manufacture of large quantities of high performant synthetic DNA (hp-DNA), thereby resolving capacity, cost, quality and safety constraints limiting the use of conventional DNA products.
Ownership Structure and Financing
4basebio has anchor investors that hold about 26%; while the management owns about 8%; with a freefloat of 66%. After divestment of its immunology and proteomics products portfolio for EUR 120 million in January 2020, the company is well funded to focus on the continued
development of its proprietary synthetic DNA manufacturing technology. Alongside this, 4basebio will continue to focus on a buy and build strategy, a proven model used to build up the immunology and proteomics business.
Partners
To open wider business opportunities, 4basebio is partnering with academic research groups as well as gene therapy and DNA vaccine developers to explore new technologies for advanced gene delivery, validate first hp-DNA products, progress hp-DNA products towards clinical trials and co-develop pre-clinical gene therapies or DNA-based vaccines.
Technology
4basebio is upscaling its market leading genomics technology TruePrime™ for the manufacturing of large quantities of high-purity DNA. The enzyme-based DNA manufacturing method has important advantages over current bacterial-based production:
• Enables insertion of larger genes than current alternative methods
• Reduces costs, by an improved gene/vector ratio and lower overall production costs
• Improves packaging and stability in all delivery systems
• Safe cell-free and endotoxin-free product after simple purification steps
Date of Incorporation/
Number of Employees
2020/30
---
Contact:
ARTIKEL ZU DIESEN SCHLAGWORTEN