GoingPublic: Mr Bagiński, how come the FTSE Russell upgraded Poland as being a developed market – what does it mean and to which effect? By the way, the only country from the CEE region, istn't it?
Bagiński: That's correct, Poland is the first country in the CEE region that has joined the group of the world's 25 most developed economies. From EPP's perspective the reclassification by FTSE Russell is a long overdue confirmation of Poland's economic strength and progress over the last 20 years. When it comes to long-term effects of this upgrade, despite the obvious prestige for the country and Polish people, I feel that it's too early to discuss them at this point. We hope that this promotion will be an important step in changing investors' perceptions of Poland and send a clear signal to foreign investors that Poland is a safe place to invest. This sense of security combined with Poland's solid economic background could prospectively open doors to new opportunities and provide more access to foreign capital.
GoingPublic: EPP is the biggest owner of shopping centers in Poland. Does the Polish market have over average potential for the years to come?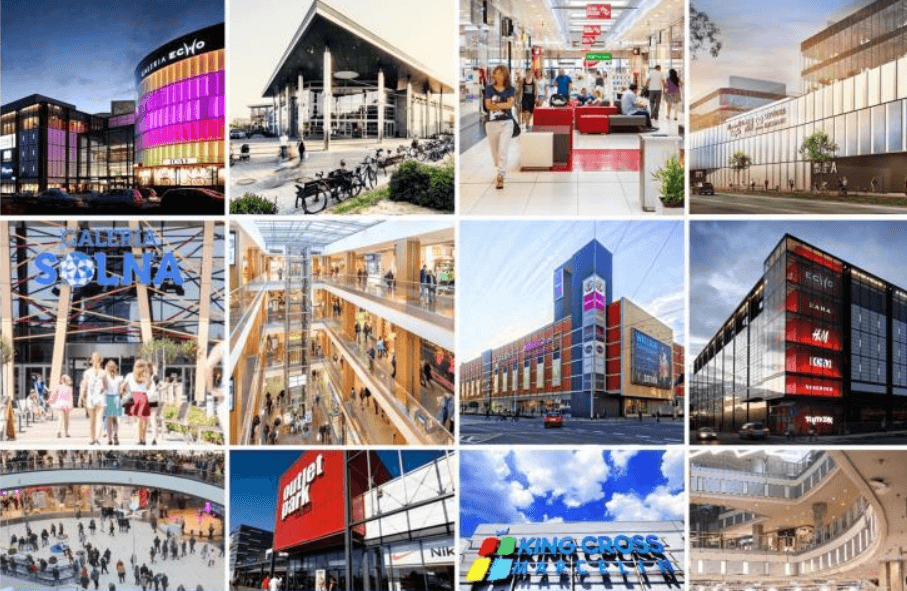 Bagiński: At EPP we definitely see this potential which is why we have decided to specialize exclusively on Poland with a retail-focused investment strategy. The country offers a combination of a strong economic record, a highly educated workforce and relatively low business operation costs comparing to that of Western European countries. The Polish retail market is an attractive place to invest as consumer spending growth is still expected to remain strong in the future
due to the favourable labour market. Rising wages are leading to Poles becoming more affluent and they are therefore spending more not only on goods but also on dining and entertainment. It is both a safe and dynamically developing market, which additionally is not yet affected by problems faced by many other European countries, i.e. oversaturation. In Poland there are still many possibilities for new investments and perspectives for interesting acquisitions. Moreover, due to the lack of high streets and the preferences of consumers in Poland, more than 70% of shopping activity is performed at shopping centers.
GoingPublic: Interestingly, Poland has a program running called Family 500+. Is it a appropriate way to speed up spending or sort of a flash in the pan?
Bagiński: Indeed, government's 500+ child benefit program has increased the incomes of Polish families, especially in smaller cities. Since regional markets are an important focus area of investment for EPP, we consider this legislation as beneficial to our strategy. However one has to remember that 500+ is just one of the factors that impacted the boost of purchasing power in provincial areas. In fact it was a combination of 500+, th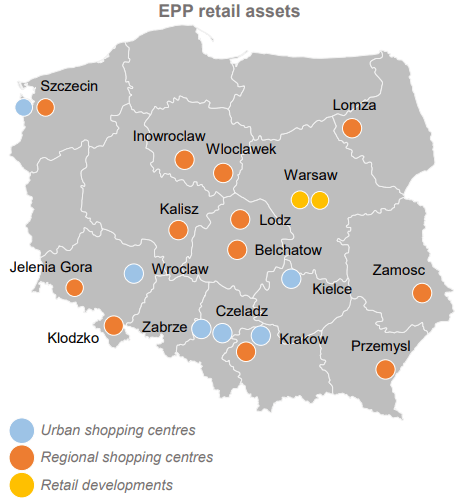 e raising of the minimum wage and continuous growth of the middle class that made the real difference in regional spending. The Polish middle class has spending patterns that are heading towards converging with those of Western Europeans. Interestingly when you consider the fact that the average salary in Poland is one third of those in for example Germany, it shows a huge potential for spending power to grow once this disparity balances out.
GoingPublic: Where do you see main differences between Poland and the neighbouring countries from the CEE region?
Bagiński: Polish privatization and growth was not dominated by oligarchs in the way some of its CEE neighbours have been and this has created a different, and in my opinion, better business environment in Poland. One of the differences that has fuelled Polish growth in a way that is more sustainable than some of its neighbours is the distribution of wealth more evenly through the regions of the country, not just in major cities and in the hands of a few.  Poland is the largest country in the CEE region from a population and GDP perspective.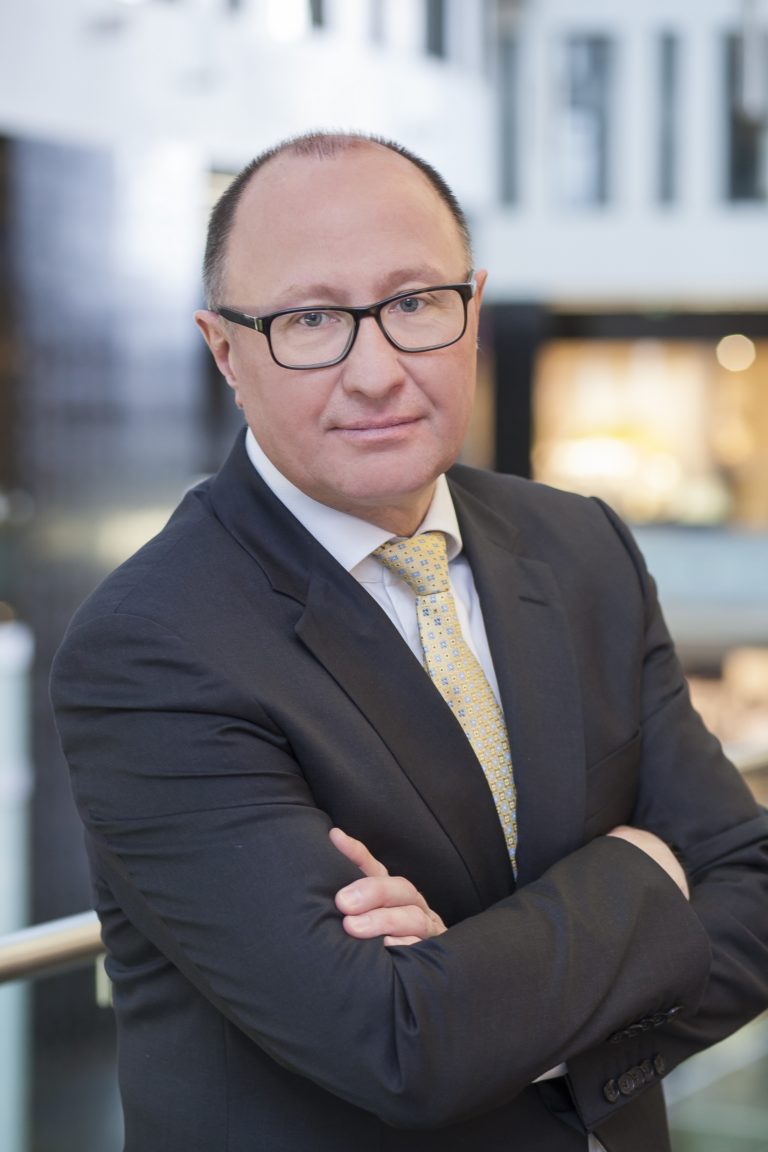 GoingPublic: Any more expectations there?
Bagiński: Apart from the facts that I've already mentioned, regarding the low market saturation and lack of high streets, there are also those regarding consumers' behaviours. Polish people tend to treat malls as entertainment destinations and places where, apart from running the errands, they can also spend their leisure time. Companies managing shopping centres have to always consider what their clients want and ways to attract new customers. From our own experience food & beverage and entertainment is one way to attract Polish customers to your shopping centre. An example of this focus can be seen in EPP's new investment in Warsaw – Galeria Młociny, where shopping area is just one part of the object. Apart from the retail amenities, the project will also provide a rich offering of food, beverage and entertainment zones, occupying 22% of the whole building space, plus modern offices and medical center – all surrounded by green areas. All this to meet the expectations of contemporary clients, looking for well-designed, comfortable and functional interiors.
Grafics / photos: @EPP
*) Jacek Bagiński, CFO at EPP, has over 20 years of experience in various businesses ranging from real estate, retail, production, FMCG, to exploration of oil and gas. Member of management boards in companies listed on the Warsaw Stock Exchange (WSE) and multinational corporations with turnover ranging from 15m to over 1bn EUR. Responsible for financing, planning and control, business development, including M&A, as well as exits from investments.
Über den Autor / die Autoren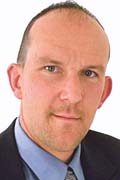 Falko Bozicevic ist Mitglied des Redaktionsteams des GoingPublic Magazins sowie verantwortlich für das Portal BondGuide (www.bondguide.de)